Used Toyota Yaris Parts For Sale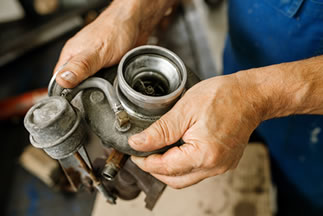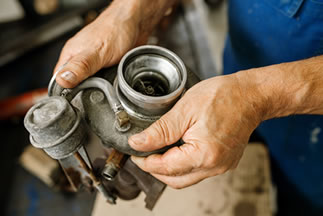 Do you need hard-to-find authentic spares for your Yaris ? We are one of the top online used Yaris parts suppliers in South Africa. With our large range of Yaris parts available, you can be positive we'll have the part you need. We offer a substantial number of high quality Toyota spare parts at competitive prices. We only offer high-quality used auto parts and do thorough inspections on every used component we sell, so you can purchase with confidence from us.
Our Stock


Please do not hesitate to contact us if you are looking for a particular component or just wish to browse. We specialize in providing spares from all around South Africa for a broad variety of makes and models. We are just a phone call away, so don't waste time and petrol going from scrap yard to scrap yard looking for Toyota Yaris spares.
Recent Yaris Part Requests
Date

vehicle-year

Engine

Requirements

2023-11-30 09:28:29 +00:00

2006

1.3

Right Mirror and Cover, Preferably a White Cover

2023-11-30 09:24:17 +00:00

2006

1.3

Looking for a right side mirror and cover, Preferably a white cover.

2023-11-30 09:24:17 +00:00

2006

1.3

Looking for a right side mirror and cover, Preferably a white cover.

2023-11-29 11:08:13 +00:00

2012

1.3

Aircon Fan Belt Pulley
Left Front Mirror cover

2023-11-29 07:27:50 +00:00

2018

Engine cover. Seat belts. Left inner tail light. Right fender indicated cover.

2023-11-22 14:19:17 +00:00

2008

Good Day

looking for a front wiper motor Please

Thanks

2023-11-17 13:07:41 +00:00

2007

1.3

Looking for a 2NZ engine please

2023-11-17 13:07:41 +00:00

2007

1.3

Looking for a 2NZ engine please

2023-11-16 14:52:52 +00:00

2006

1.3

Rear Axle - Full Kit required

2023-11-13 12:11:48 +00:00

2008

1.3

I am looking for alternator

2023-11-13 10:53:11 +00:00

2006

front bumper and catch bonnet and passenger front light

2023-11-13 10:53:11 +00:00

2006

front bumper and catch bonnet and passenger front light

2023-11-12 19:22:51 +00:00

2007

Hi. Im looking for a:
Throttle Body,
Driver side mirror cover
Wheel covers
Aerial

Thank you.
14 inch tyrea

2023-11-11 09:07:05 +00:00

TOYOTA YARIS SEDAN 2012 MODEL TAILGATE WITH CHROME BEADING

2023-11-10 11:31:38 +00:00

2007

1.1

oil pump
About the Yaris
About The Toyota Yaris
The Toyota Yaris in South Africa is a small car with low running costs. It had a 1.3 engine with 116bhp which gave it good acceleration and helped it to reach a top speed of 150km/h. Other features were 4 airbags, ABS brakes, driving lights, large wheel arches and 14″ wheels. Has 5 doors and room for 5 people. Has an all-black interior which gives it an informal feel. The seats are leather (only available on the D models).
Engine
There are three different types of engines fitted to the new Toyota Yaris. The 1.3l G-3P is an all-new three cylinder engine designed by Toyota, which delivers impressive fuel economy while performing well for its size and power output. The 1.5l D-4D is a diesel engine that delivers outstanding fuel economy and has low CO2 emissions for extra environmental responsibility. The 1.8l VVTI is a four cylinder petrol engine that combines excellent performance with high levels of refinement for the ultimate in driving enjoyment and comfort. All of these engines are equipped with Dual VVT-i technology.
Gearbox
The new Toyota Yaris is fitted with either a five speed manual gearbox or six speed automatic transmission.
Toyota Yaris Impressive Features
Safety and security features on the new Toyota Yaris include driver and passenger airbags, side impact beams in all doors for extra strength, ABS brakes that help you to maintain control of your car even when braking at speeds over 100km/h, ISOFIX child seat anchor points in the back seats which make fitting child seats easier and safer for you and your passengers, Electronic Stability Program (ESP) to help you stay in control of your vehicle in difficult weather conditions or when cornering, and daytime running lights that turn on automatically when the engine is started.
Aerodynamic design
The aerodynamic body styling minimise wind noise inside the car while creating a powerful shape that projects strength and stability for outstanding road manners. With its wide track, low centre of gravity and large wheel arches, this new model has a solid look and feel with a youthful touch.
Available extras for the new Toyota Yaris include alloy wheels, cruise control, fog lights, power windows/mirrors/locks with keyless entry functions, air conditioning system with pollen filter and automatic climate control (D), leather seats (D), electronic brake force distribution, rear parking sensors for added safety when parking.
Toyota Yaris Finishes and Colours
The new Toyota Yaris is available in 14 standard colours which include the following:
– Super White II (039)
– Black Mica Metallic (NH-707M)
– Alumina Jade Metallic (NH-731M)
– Silver Metallic (NH- 741M)
– Obsidian Grey Metallic (NH- 755M)
– Clearwater Blue Pearl (B 402P)
– Nautical Blue Pearl (B 404P]
Common Toyota Yaris Problems
Toyota has a long way to go regarding the reliability of their cars. The new Toyota Yaris is no exception to this rule. Some of the most common problems are:
– Leaving handbrake on when moving off, which leads to stalling
– Faulty gearbox seal
– Faulty fuel pump sensor
– Failing catalytic converter
If you have any concerns about your Toyota Yaris then please check our website for more information or contact us directly via e-mail or telephone. Every effort will be made to ensure that you receive the assistance that you require in a timely manner. We look forward to hearing from you!
Related:
We Deliver Across South Africa!
If you cannot come and collect your Toyota salvage parts yourself, we use the best couriers in South Africa to deliver to your door. We do NOT have an online store, so all purchases are made via phone calls.
Sell Your Yaris For Parts!
We buy non-runners and accident-damaged Toyota's and sell them for parts. We will consider all vehicle types no matter how bad the damage. If you wish to get cash for your car, please get in touch with us today!
You Are In Safe Hands!
We've handpicked the best salvage yards in South Africa to ensure that you'll have no trouble finding the right parts to fix your car. Our team of auto scrap yard experts have been serving the public for years!
Toyota's Stripping For Spares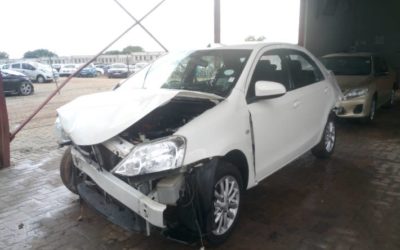 This vehicle is accident damaged and being stripped for spare parts. If you would like to purchase a specific part of this vehicle, please email us through our contact us page. Get Prices For Popular Parts For the Toyota Etios Front bumper Hood Windshield Headlight...