Used Toyota Agya Parts For Sale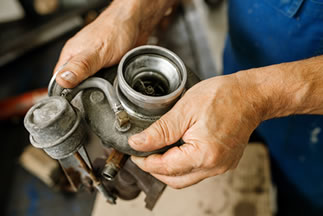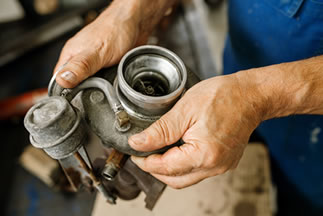 Do you need hard-to-find authentic spares for your Agya ? We're one of South Africa's best online authentic used parts providers. With our vast inventory of spare parts, we are sure to have what you need. We offer a massive selection of high quality Toyota parts at competitive prices. We only offer high-quality used auto parts and do thorough inspections on every used component we sell, so you can purchase with confidence from us.
Our Stock


Please do not hesitate to contact us if you are looking for a particular component or just wish to browse. We specialise in supplying parts from a wide range of Toyota models in South Africa. We are just a phone call away, so don't waste time and petrol going from scrap yard to scrap yard looking for Toyota Agya spares.
Recent Agya Part Requests
Date

vehicle-year

Requirements

2022-06-06 13:14:59 +00:00

2022

i am looking for a bonnit

2022-05-24 11:58:26 +00:00

2021

I am looking for the below parts and the prices please:
Back section or rear valance
All back lights
Tailgate/boot (with lights)
Front left fender
Front left light
Front left shock
Front bumper
Dash cover and steering cover for airbag


2022-04-30 21:28:44 +00:00

2021

front bumper, main grill

2022-04-07 17:41:44 +00:00

1.0

Rear bumper and tail light

2022-03-24 13:50:35 +00:00

2018

1.0

LOOKING FOR BOTH FRONT INNER FENDER LINERS AND LEFT REAR DOOR GLASS

2022-03-12 05:41:03 +00:00

2021

1. 0at

Back healight

2022-02-17 16:02:18 +00:00

2021

1.0

Im looking for a bonnet and front bumper

2022-01-06 06:40:18 +00:00

2021

1.0

looking for cushion hood centre rubbers for the 2021 Toyota Agya

2022-01-03 14:36:48 +00:00

2021

1.0

Driver window or glass.

2022-01-02 07:47:48 +00:00

2021

1.0

Back bumper

2021-12-20 07:31:46 +00:00

2021

1.0

I need front bumper, main grill, bonnet and left front window

2021-12-18 07:50:15 +00:00

2020

RS HEADLIGHT, RS MIRROR AND FRONT BUMPER

2021-10-02 18:29:55 +00:00

2121

1.0

Agya Headlights and taillights

2021-09-01 10:03:49 +00:00

2021

2

Hello,

How are you? Hope you are fine.

I have been checking your website quite often. It has seen that the main keywords are still not in top 10 rank. You know things of working; I mean the procedure of working has changed a lot.

So I would like to have opportunity to work for you and this time we will bring the keywords to the top 10 spot with guaranteed period.

There is no wondering that it is possible now cause, I have found out that there are few things need to be done for better performances (Some we Discuss ,in this email). Let me tell you some of them -

1. Title Tag Optimization
2. Meta Tag Optimization (Description, keyword and etc)
3. Heading Tags Optimization
4. Targeted keywords are not placed into tags
5. Alt / Image tags Optimization
6. Google Publisher is missing
7. Custom 404 Page is missing
8. The Products are not following Structured markup data
9. Website Speed Development (Both Mobile and Desktop )
10.Off –Page SEO work

Lots are pending……………..

You can see these are the things that need to be done properly to make the keywords others to get into the top 10 spot in Google Search & your sales Increase.


Sir/ Madam, please give us a chance to fix these errors and we will give you rank on these keywords.

Please let me know if you encounter any problems or if there is anything you need. If this email has reached you by mistake or if you do not wish to take advantage of this advertising opportunity, please accept my apology for any inconvenience caused and rest assured that you will not be contacted again.

Many thanks for your time and consideration,

Looking forward

Regards

Catherine Jones

If you did not wish to receive this, please reply with "unsubscribe" in the subject line.

About the Agya
About The Toyota Agya
The Toyota Agya is a fresh new car from Toyota that's small enough to zip through city streets yet spacious enough to hold the family. The brand new car is packed with powerful features such as power steering, power windows, an anti-lock braking system and keyless entry for extra safety and convenience. Welcome to the Toyota family.
The Toyota Agya attracts young customers on account of its trendy and stylish design. It has a fitted body which is not only trendy but adds a sporty look to the vehicle. It is available in both petrol and diesel engine. The body of the vehicle consists of a fabric hood that can be folded backwards and is weather-resistant. In contrast, the entire body is covered with plastic cladding, which does not affect the vehicle's aerodynamics. Both the front and back doors are sliding automatic doors. This car also has adjustable seats for both driver and co-passenger.
It's powered by a 1.0-litre three-cylinder engine and mated to a 4-speed PowerShift transmission that delivers excellent fuel efficiency of 14.9 km/litre on the highway with CO2 emissions as low as 118 g/km. The Agya is built on a unique, lightweight platform, the Toyota New Global Architecture (TNGA) platform, which enhances driving dynamics and rides comfort. This platform also allows for multiple specification levels while opening up new connectivity and advanced driver assistance technologies in the future.
Related:
We Deliver Across South Africa!
If you cannot come and collect your Toyota salvage parts yourself, we use the best couriers in South Africa to deliver to your door. We do NOT have an online store, so all purchases are made via phone calls.
Sell Your Agya For Parts!
We buy non-runners and accident-damaged Toyota's and sell them for parts. We will consider all vehicle types no matter how bad the damage. If you wish to get cash for your car, please get in touch with us today!
You Are In Safe Hands!
We've handpicked the best salvage yards in South Africa to ensure that you'll have no trouble finding the right parts to fix your car. Our team of auto scrap yard experts have been serving the public for years!
Toyota's Stripping For Spares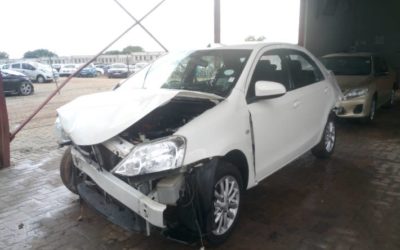 This vehicle is accident damaged and being stripped for spare parts. If you would like to purchase a specific part of this vehicle, please email us through our contact us page. Get Prices For Popular Parts For the Toyota Etios Front bumper Hood Windshield Headlight...