Used Toyota Coaster Spares For Sale
Looking for a Toyota Coaster stripping for spares?
FIND YOUR PARTS
Used Toyota Coaster Parts For Sale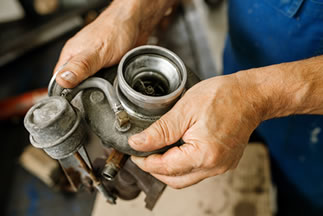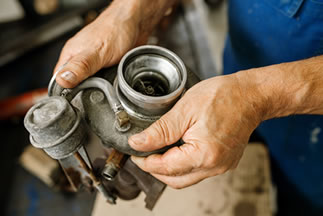 Looking for hard-to-find authentic spares for your car? We are one of the top online genuine Coaster parts providers in South Africa. With our vast supply of spares, we are certain to have what you need. We offer a substantial range of high quality used Toyota spares at competitive prices. We only offer high-quality used auto parts and do thorough inspections on each one we sell, so you can purchase with confidence.
Our Stock


Whether you are after a specific part or want to browse, please feel free to contact us. We specialise in supplying spares for all Toyota models from all over South Africa. We are just a phone call away, so don't waste time and petrol going from scrap yard to scrap yard looking for Toyota Coaster spares.
Recent Coaster Part Requests
Date

vehicle-year

Engine

Requirements

2023-11-23 08:12:47 +00:00

2023

2.8

I am assisting my friend who is looking for a 2023 toyota coaster 2.8d gl gearbox

2023-10-05 00:31:39 +00:00

Please send me a quote for 1 HZ ENGINE for Toyota coaster and price for gearbox

2023-09-30 17:26:27 +00:00

2021

I am looking for spares for a 2021 Coaster

2023-08-16 14:32:47 +00:00

Distributior required urgently for the Toyota Landcruiser

2023-08-03 01:05:56 +00:00

2009

n04ctq 13344

hi there,
I am looking for ecu for my coaster:
part number 89661-36221
175800-4961 24v

thank you.

2023-08-03 01:05:55 +00:00

2009

n04ctq 13344

hi there,
I am looking for ecu for my coaster:
part number 89661-36221
175800-4961 24v

thank you.

2023-08-02 17:35:40 +00:00

2017

4.2

Hi there hope you are well?
Im looking for an electronic clock on the driver side for a toyota coaster 2017 model.
Please send me prices if available.
Regards.

2023-07-25 03:46:05 +00:00

2022

4.0

Clutch plate toyota coaster

2023-07-12 22:10:48 +00:00

2009

4.0

Hi I'm looking for an ECU for a toyota coaster 2009
Vin- JTGFC528805000318
Engine- N04CTQ13344

ECU NO- 89661-36221


2023-06-15 15:54:27 +00:00

1986

4.0

I am looking for a crankshaft for a Toyota coaster bus powered by the 2H engine

2023-04-01 05:04:00 +00:00

1999

Kindly have your whatsapp number will send u the pictures of samples l need thank you.

2023-03-12 17:09:52 +00:00

2003

4.2

looking for toyota coaster manual gear box and clutch assembly

2023-03-12 17:08:22 +00:00

2003

4.2

looking for toyota coaster manual gear box and clutch assembly

2023-02-07 06:54:28 +00:00

2017

Front bumper,front left and right side head light,front grill,front glass,front left side body glass with frame ,front panel,dashboard,wiper tank with motor,heater assembly,wiper arm,air cleaner assembly,air cleaner hose,air bag assembly,wiper nozzle,front glass and front glass moulding,front left side mirror assembly


2023-01-24 13:52:42 +00:00

1hz

Dear Sirs,

We hereby request an urgent quotation with reseller price for Crown & Pinion for Coaster HZB50-0009707(model:HZB50M-ZRMNS).

Regards
About the Coaster
About The Toyota Coaster
Passengers can now enjoy a comfortable ride while the Toyota Coaster offers additional space for baggage. It is made of durable materials and comes with many other features. It has comfortable seats, sliding windows, and tinted glass. You can also see outside as it is not completely dark inside, like in other buses on the road.
Engines
The various engine types that are fitted to it include diesel, petrol, CNG (Compressed Natural Gas), LPG (liquefied petroleum gas) and hybrids. These engines have different performances in terms of outputs, emissions and noise levels and therefore need to be identified. In addition to the above engine performance parameters, information about their specifications such as bore diameter and stroke is available.
Related:
We Deliver Across South Africa!
If you cannot come and collect your Toyota salvage parts yourself, we use the best couriers in South Africa to deliver to your door. We do NOT have an online store, so all purchases are made via phone calls.
Sell Your Coaster For Parts!
We buy non-runners and accident-damaged Toyota's and sell them for parts. We will consider all vehicle types no matter how bad the damage. If you wish to get cash for your car, please get in touch with us today!
You Are In Safe Hands!
We've handpicked the best salvage yards in South Africa to ensure that you'll have no trouble finding the right parts to fix your car. Our team of auto scrap yard experts have been serving the public for years!
Toyota's Stripping For Spares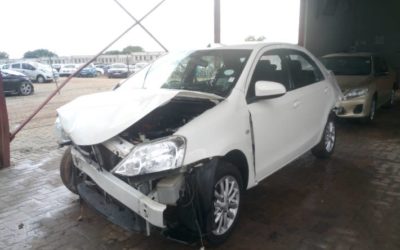 This vehicle is accident damaged and being stripped for spare parts. If you would like to purchase a specific part of this vehicle, please email us through our contact us page. Get Prices For Popular Parts For the Toyota Etios Front bumper Hood Windshield Headlight...