Used Toyota Innova Spares For Sale
Looking for a Toyota Innova stripping for spares?
FIND YOUR PARTS
Used Toyota Innova Parts For Sale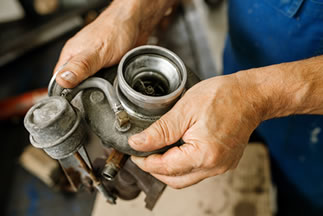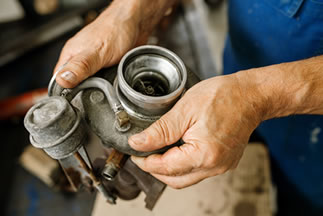 Need reliable parts for your car which can be difficult to get? We are one of South Africa's most trusted online sellers of authentic used parts. With our large range of Innova parts available, you can be certain we are going to possess the part you need. We give an incredible spread of high quality used Toyota spare parts at competitive prices. We only offer high-quality used auto parts and do thorough inspections on each one we sell, so you can purchase with confidence.
Our Stock


Whether you are after a specific part or want to browse, please feel free to contact us. We specialize in providing spares from all around South Africa for a wide range of models. We are just a phone call away, so don't waste time and petrol going from scrap yard to scrap yard looking for Toyota Innova spares.
Recent Innova Part Requests
Date

vehicle-year

Requirements

2022-06-13 06:56:26 +00:00

2012

2.7

Tail light rh

2022-05-11 12:43:50 +00:00

2103

2.7

Hi

I am looking for a fuel pump unit (the one that is in the tank), front spotlights with grill, and the complete fuse box inside

engine

compartment.

Thank you in advance

2022-04-04 16:48:31 +00:00

2.7

Looking for window rubber of right back door small window

2022-03-04 14:11:28 +00:00

2012MHFXX43G300034514

2.7VVTI 8 SEATER

I need a Toyota innova 2012 model body


2022-02-14 20:24:59 +00:00

2103

2.7

I am looking for a fuse relay box (the one in the engine compartment) and a fuel pump,

Regards,
Brandon

2022-01-26 11:20:16 +00:00

2013

2.7

Good day, can you provide me with a price on lock system for Toyota Innova?

2022-01-19 09:31:50 +00:00

2.7

I need the whole diff

2021-12-09 10:32:06 +00:00

2012

2.7

What is the price?

2021-12-09 10:32:05 +00:00

2012

2.7

What is the price?

2021-10-20 09:18:58 +00:00


Hi,

My name is Christy & I found your https://mynewsfit.com/used-toyota-spares-in-south-africa-how-to-find-them-and-why-its-better/ this post

I Noticed You're paying attention to Guest Posting Service, To build strong Backlinks for you https://www.usedtoyotaparts.co.za/ website

I'm a professional Blogger & Outreach Service Provider, I have also such type of sites with better metrics on a low budget with Google Index Blogs, Do-follow links to create Google Penguin free links for your website

Kindly let me know if you look for the Guest Posting Service/Blogger Outreach Service.

Notes
If you want to see sites, my online list of 60+ sites and prices is right here: https://docs.google.com/spreadsheets/d/1RloY4MhNVROUrQ19iXWRWRCpFzRZ23No/edit#gid=218504052

Thanks & Regards
Christy

Email: christy@zoomwings.co.uk
infozoomwings@gmail.com
Website: www.zoomwings.com
Skype: zoom wings

P.S. We're sorry if you get emails multiple times. To unsubscribe: Reply with "No"


2021-08-24 14:45:13 +00:00

2011

Cnr of Joubert ND Oosthuise Street, Ermelo, Mpumalanga,2350

2021-08-04 12:17:04 +00:00

2012

Driver's side mirror
Metallic silver
About the Innova
About The Toyota Innova
The Toyota Innova in South Africa is a ubiquitous car in the streets of South Africa. A few features include a 2 wheel drive, featuring 2 doors with windows, fitted with 132 kilowatts and 260 Newton meters of power. It weighs about 1600 kilograms and has a transmission range of 6-speed close-ratio for the gearbox. Some of its accessories include Rear Child Locks, Front Airbags, Anti-lock braking system and electronic brakeforce distribution, light-sensing headlamps, high mount stop lamp, remote fuel lid opener, rear wiper and adjustable seat belts.
Engine
The Innova is equipped with a 1.3 or 1.5 litre 100 HP 1NR-FE engine and a 3-cylinder 16 valve Dual VVT-i engine. The engine has a long list of things packed into its small package, such as Variable Valve Timing with intelligence, Valvematic System, Dual VVT-i, Direct type fuel injection, Dual VVT-i etc.
Related:
We Deliver Across South Africa!
If you cannot come and collect your Toyota salvage parts yourself, we use the best couriers in South Africa to deliver to your door. We do NOT have an online store, so all purchases are made via phone calls.
Sell Your Innova For Parts!
We buy non-runners and accident-damaged Toyota's and sell them for parts. We will consider all vehicle types no matter how bad the damage. If you wish to get cash for your car, please get in touch with us today!
You Are In Safe Hands!
We've handpicked the best salvage yards in South Africa to ensure that you'll have no trouble finding the right parts to fix your car. Our team of auto scrap yard experts have been serving the public for years!
Toyota's Stripping For Spares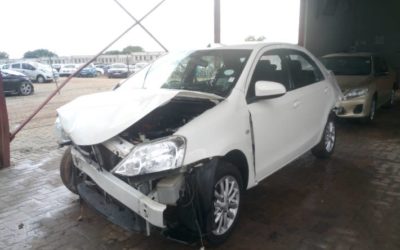 This vehicle is accident damaged and being stripped for spare parts. If you would like to purchase a specific part of this vehicle, please email us through our contact us page. Get Prices For Popular Parts For the Toyota Etios Front bumper Hood Windshield Headlight...