Used Toyota Innova Spares For Sale
Looking for a Toyota Innova stripping for spares?
FIND YOUR PARTS
Used Toyota Innova Parts For Sale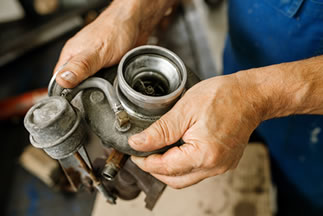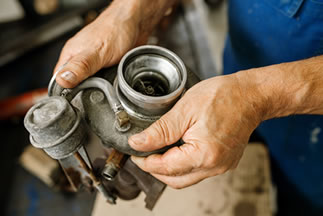 Need reliable parts for your car which can be difficult to get? We are one of South Africa's most trusted online sellers of authentic used parts. With our large range of Innova parts available, you can be certain we are going to possess the part you need. We give an incredible spread of high quality used Toyota spare parts at competitive prices. We only offer high-quality used auto parts and do thorough inspections on each one we sell, so you can purchase with confidence.
Our Stock


Whether you are after a specific part or want to browse, please feel free to contact us. We specialize in providing spares from all around South Africa for a wide range of models. We are just a phone call away, so don't waste time and petrol going from scrap yard to scrap yard looking for Toyota Innova spares.
Recent Innova Part Requests
Date

vehicle-year

Engine

Requirements

2023-09-14 07:02:03 +00:00

2012

2.7

Air filter housing
Part number 170800C021
Also fits some Toyota Fortuners

2023-09-12 20:13:33 +00:00

2013

2.7

I need used front spares for toyota innova front bumper complete with headlamp right fender and Bonnet

2023-09-05 20:01:52 +00:00

2009

2.7

I am looing for:
1. Front Left Headlights
2. Front Left Fender
3. Front Bumper
4. Rear Left Light

2023-08-03 23:35:18 +00:00

2012

2.7 VVTi

Good day

Looking for Aircon controller and left fog lamp

2023-07-26 15:38:41 +00:00

2013

2.7 vvti

Mirrors, front right side panel, wind screen and drivers door window

2022-12-10 13:52:54 +00:00

2009

1615

Need Door beeding, Side Automatic mirror

2022-11-07 12:44:57 +00:00

2017

2.7

please urgently send me a quotation

2022-11-07 10:33:19 +00:00

2012

2.7

Lower control cable

2022-09-13 07:31:10 +00:00

2016

2.7

Front left stabiliser Bar 48811-0K030

2022-08-30 15:50:33 +00:00

2011

2.7

Master Window Switch. (Electric)

2022-08-30 15:48:02 +00:00

2011

2.7

I am looking for the Master Window Switch.

2022-06-13 06:56:26 +00:00

2012

2.7

Tail light rh

2022-05-11 12:43:50 +00:00

2103

2.7

Hi
I am looking for a fuel pump unit (the one that is in the tank), front spotlights with grill, and the complete fuse box inside engine compartment.

Thank you in advance

2022-04-04 16:48:31 +00:00

2.7

Looking for window rubber of right back door small window

2022-03-04 14:11:28 +00:00

2012MHFXX43G300034514

2.7VVTI 8 SEATER

I need a Toyota innova 2012 model body

About the Innova
About The Toyota Innova
The Toyota Innova in South Africa is a ubiquitous car in the streets of South Africa. A few features include a 2 wheel drive, featuring 2 doors with windows, fitted with 132 kilowatts and 260 Newton meters of power. It weighs about 1600 kilograms and has a transmission range of 6-speed close-ratio for the gearbox. Some of its accessories include Rear Child Locks, Front Airbags, Anti-lock braking system and electronic brakeforce distribution, light-sensing headlamps, high mount stop lamp, remote fuel lid opener, rear wiper and adjustable seat belts.
Engine
The Innova is equipped with a 1.3 or 1.5 litre 100 HP 1NR-FE engine and a 3-cylinder 16 valve Dual VVT-i engine. The engine has a long list of things packed into its small package, such as Variable Valve Timing with intelligence, Valvematic System, Dual VVT-i, Direct type fuel injection, Dual VVT-i etc.
Related:
We Deliver Across South Africa!
If you cannot come and collect your Toyota salvage parts yourself, we use the best couriers in South Africa to deliver to your door. We do NOT have an online store, so all purchases are made via phone calls.
Sell Your Innova For Parts!
We buy non-runners and accident-damaged Toyota's and sell them for parts. We will consider all vehicle types no matter how bad the damage. If you wish to get cash for your car, please get in touch with us today!
You Are In Safe Hands!
We've handpicked the best salvage yards in South Africa to ensure that you'll have no trouble finding the right parts to fix your car. Our team of auto scrap yard experts have been serving the public for years!
Toyota's Stripping For Spares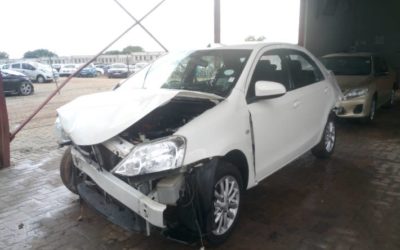 This vehicle is accident damaged and being stripped for spare parts. If you would like to purchase a specific part of this vehicle, please email us through our contact us page. Get Prices For Popular Parts For the Toyota Etios Front bumper Hood Windshield Headlight...