Used Toyota Previa Spares For Sale
Looking for a Toyota Previa stripping for spares?
FIND YOUR PARTS
Used Toyota Previa Parts For Sale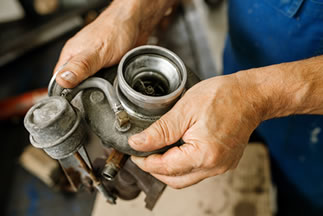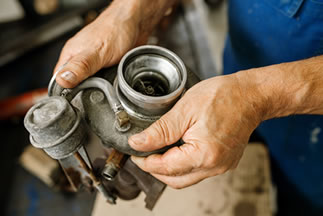 Looking for hard-to-find authentic spares for your car? We are one of the leading genuine Previa spares dealers in South Africa. With our vast supply of spare parts, we are certain to have what you need. We supply a substantial variety of high quality Toyota spares at competitive prices. We only offer high-quality used auto parts and do thorough inspections on every used component we sell, so you can purchase with confidence from us.
Our Stock


Please contact us if you are looking for a particular component or just wish to browse. We specialise in supplying spare parts for all Toyota models in South Africa. We are just a phone call away, so don't waste time and petrol going from scrap yard to scrap yard looking for Toyota Previa spares.
Recent Previa Part Requests
Date

vehicle-year

Requirements

2022-06-10 08:22:41 +00:00

1995

Looking for a propshaft

2022-06-07 10:20:20 +00:00

1996

2.4

Hi am looking g for the following.

2022-06-07 07:22:17 +00:00

1996

2.4

Hi I need water hoses,distributor cap and flywheel bolts including electrical harness going to

engine

2022-05-27 17:20:21 +00:00

2005

2.4

2022-02-21 13:12:19 +00:00

1998

2.4

New or secondhand

2021-12-06 06:29:07 +00:00

2400

I am looking for an oil pump for this vehicle

2021-11-19 18:18:57 +00:00

1997

2.4

Need standard size pistons set for Previa 2.4

2021-10-06 12:54:33 +00:00

1994

2.4

i am looking for a radiator please

2021-09-22 10:58:15 +00:00

1995

2,5

I need a ignition and front shock mounting and shocks
About the Previa
About The Toyota Previa
If you need a car that can fit your whole family, the Toyota Previa should certainly be on your list of options. In the Previa, there is a third row of seating that comes in handy when you need more room for yourself and your passengers. You will have to decide between buying a Previa or another minivan but remember that this car has all-wheel drive, which is only available in some similar models. This is great news for anyone who wants to feel confident and safe driving in South Africa.
Engine
The Toyota Previa was produced in several different engine and transmission configurations throughout its history. In North America, the Previa was produced with five basic types of engines: two inline-four-cylinder gasoline engines (1G-FE and 2C-TE) and three diesel engines (2C, 2C-T and 3C). It also came equipped with a five-speed manual transmission (2C, 3C) or four-speed automatic transmission (1G-FE, 2C-TE).
Related:
We Deliver Across South Africa!
If you cannot come and collect your Toyota salvage parts yourself, we use the best couriers in South Africa to deliver to your door. We do NOT have an online store, so all purchases are made via phone calls.
Sell Your Previa For Parts!
We buy non-runners and accident-damaged Toyota's and sell them for parts. We will consider all vehicle types no matter how bad the damage. If you wish to get cash for your car, please get in touch with us today!
You Are In Safe Hands!
We've handpicked the best salvage yards in South Africa to ensure that you'll have no trouble finding the right parts to fix your car. Our team of auto scrap yard experts have been serving the public for years!
Toyota's Stripping For Spares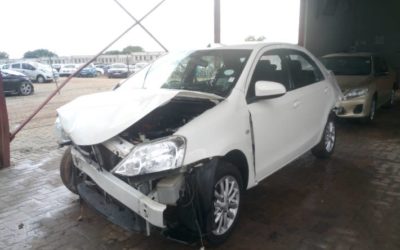 This vehicle is accident damaged and being stripped for spare parts. If you would like to purchase a specific part of this vehicle, please email us through our contact us page. Get Prices For Popular Parts For the Toyota Etios Front bumper Hood Windshield Headlight...