Used Toyota Avanza Spares For Sale
Looking for a Toyota Avanza stripping for spares?
FIND YOUR PARTS
Used Toyota Avanza Parts For Sale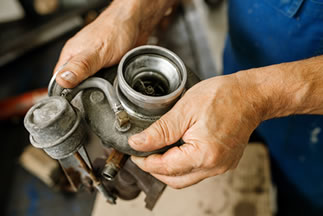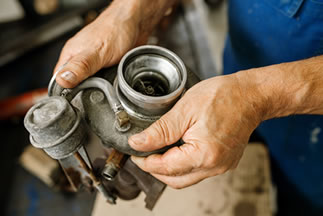 Looking for hard-to-find authentic spares for your car? We are one of South Africa's most trusted online sellers of authentic used parts. With our large range of Avanza parts offered, you can be certain we will hold the part you'll need. We offer you a large array of high quality used Toyota parts at competitive prices. We only offer high-quality used auto parts and do thorough inspections on each one we sell, so you can purchase with confidence.
Our Stock


Please contact us if you are looking for a particular component or just wish to browse. We specialize in providing spares from all around South Africa for a broad variety of models and makes. We are only a phone call away, so there really is no need to travel from scrap yard to scrap yard wasting both your time and petrol trying to find the right Toyota spare parts for your car.
Recent Avanza Part Requests
Date

vehicle-year

Engine

Requirements

2023-11-24 07:21:53 +00:00

2014

1.5

Looking for radiator and front bumper

2023-11-21 09:49:02 +00:00

2nr

gearbox required

2023-11-15 14:36:27 +00:00

2010

1.3

as per last enuiry

2023-11-15 14:34:49 +00:00

2010

1.3

Looking for

1 x 83800bzp90 Cluster
1 x 64780bz011-EO rear doop inner panel
1 x 87510bz rear passender door window motor
1 x 87520bz040 rear passenger door window motor
2 x front fender linners

2023-11-13 17:35:36 +00:00

2019

1.5

i am looking for the caliper for both left and right. May you kindly quote me on the price of the caliper pin for both left and right.

2023-11-07 18:29:43 +00:00

2019

1.5

I need the rear bumper and the rear door. The glass is still fine. Color is candy/pearl blue

2023-11-07 18:29:42 +00:00

2019

1.5

I need the rear bumper and the rear door. The glass is still fine. Color is candy/pearl blue

2023-11-03 07:14:30 +00:00

2008

1.5

Good day. I'm looking for the complete inner carpet front to back

2023-11-01 10:04:27 +00:00

2009

1.3

bracket for power steering pump

2023-10-21 05:12:58 +00:00

2014

1.5

I'm looking for left side doors

2023-10-14 09:44:52 +00:00

2007

looking for single widow switch front left door

2023-10-05 11:24:35 +00:00

2007

1.5

lateral arm back of diff

2023-10-03 13:07:35 +00:00

Vehicle Year2010

1.3

looking for a speedo drive and 2 lower arm rubbers

2023-10-02 11:27:58 +00:00

2016

Hello, I am looking for the following items asap. 1. bonnet
2. headlight
3. gridle
4. left fender
5. Bumper
6. Windscreen
7. Airfilter housing
8 .Bonnet skinier

2023-09-29 08:22:25 +00:00

2010

1,3

Need an, alternator and throttle body
About the Avanza
About The Toyota Avanza
Sporty and practical the Toyota Avanza is a wagon that will appeal to anyone looking for a vehicle with great design, features, and performance. It comes with a 5-speed manual transmission or Multi-Mode 4WD System.
The Toyota Avanza is a compact MPV which seat from seven to nine passangers. The second generation model was introduced in 2006 which are still sold as the New Avanza in Indonesia until now. In 2010, Toyota launched the third generation Avanza with a new 1NZ-FE engine replacing its older 3K-E engine, better interior compared to previous models, and other smaller improvements.
Related:
We Deliver Across South Africa!
If you cannot come and collect your Toyota salvage parts yourself, we use the best couriers in South Africa to deliver to your door. We do NOT have an online store, so all purchases are made via phone calls.
Sell Your Avanza For Parts!
We buy non-runners and accident-damaged Toyota's and sell them for parts. We will consider all vehicle types no matter how bad the damage. If you wish to get cash for your car, please get in touch with us today!
You Are In Safe Hands!
We've handpicked the best salvage yards in South Africa to ensure that you'll have no trouble finding the right parts to fix your car. Our team of auto scrap yard experts have been serving the public for years!
Toyota's Stripping For Spares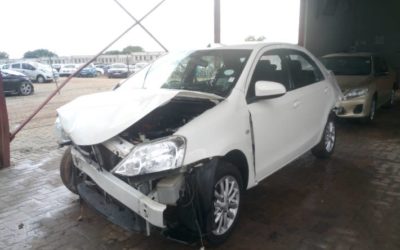 This vehicle is accident damaged and being stripped for spare parts. If you would like to purchase a specific part of this vehicle, please email us through our contact us page. Get Prices For Popular Parts For the Toyota Etios Front bumper Hood Windshield Headlight...