Used Toyota Avante Spares For Sale
Looking for a Toyota Avante stripping for spares?
FIND YOUR PARTS
Used Toyota Avante Parts For Sale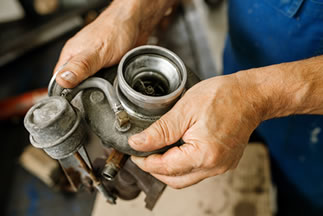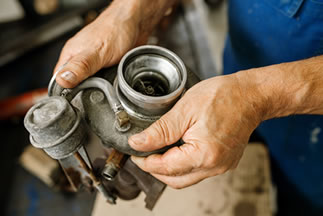 Do you need hard-to-find authentic spares for your Avante ? We are among South Africa's best online genuine used parts providers. You may be confident that we will hold the component you'll need due to our considerable supply. We give a huge choice of high quality second-hand Toyota spare parts at competitive prices. We only supply quality used car components and carry out arduous checks on each and every second-hand component we sell to enable you to purchase from us with confidence.
Our Stock


Please contact us if you are looking for a particular component or just wish to browse. We specialize in providing spares from all around South Africa for a wide range of models. We're just a phone call away, so there's no need to waste time and gas driving from scrap yard to scrap yard looking for the appropriate Toyota spare parts for your Avante.
Recent Avante Part Requests
| Date | vehicle-year | Engine | Requirements |
| --- | --- | --- | --- |
| 2023-11-28 11:49:08 +00:00 | | 1.6 twincam | Hi I have a Toyota 16v twincam engine complete its still I'm the car engine is perfect has management I'm selling it for spares or as a whole 0783178121 |
| 2023-11-17 15:08:16 +00:00 | 1988 | 1.6 | I need distributor cap |
| 2023-10-25 17:22:05 +00:00 | 1988 | 1.6 | I looking for 2 headlights and a right tail light |
| 2023-09-26 17:13:22 +00:00 | 1987 | | Tail gate |
| 2023-06-14 18:12:58 +00:00 | | 1.6 | Dont have the vin or engine number |
| 2023-03-22 19:30:30 +00:00 | 1986 | | Cylinder head for toyota corolla Avante |
| 2023-03-14 13:50:58 +00:00 | 1986 | 4a | I need 2 tail lights of avante |
| 2022-12-22 11:01:06 +00:00 | 1984 | | 1984; toyota avante windscreen n front fenders |
| 2022-11-18 10:21:19 +00:00 | 1988 | 1600 | looking for spares right rear suspension |
| 2022-11-15 14:08:45 +00:00 | 85 - 88 | 85 - 88 | I need a throttle sensor TPS 4 pin clockwise spare and a price |
| 2022-08-24 13:28:23 +00:00 | 1988 | 4AGE | im looking for a 4AGE head cylinder complete, complete head lights and tail lights, a petrol pump and a service kit and a manifold gasket |
| 2022-04-06 05:13:36 +00:00 | 1985 | 1.6 | Morning im looking for a intake manufault for a Toyota avante 1985 got a Toyota 1600cc 16valve 4ag-e tvis fuelinjection bluetop engine |
| 2022-03-10 13:32:28 +00:00 | | 1600 | ????????? |
| 2021-12-01 14:16:15 +00:00 | 1982 | 1600 | Looking for carburetor on avante 1.6 8 valve |
About the Avante
About The Toyota Avante
The Toyota AVANTE is a great little hybrid and hatchback model that offers just about everything you need and nothing you don't. With 1.5L engine, it can still start off with a turbo boost of power to get you moving, with an ambient temperature gauge to give you information about the outside conditions before starting, you'll feel completely comfortable on this vehicle.
The Toyota Avante is a family car, designed for practicality yet full of available features. Features include the 1.5L I4-VVT-i engine mated to X-Shift automatic transmission with a 6-speed gear selector, 16 inch alloy wheels, Anti-lock brake system (ABS) and Electronic brake force distribution (EBD), Electronic power steering (EPS), 4-wheel coil spring suspension and ride control adapting system (RAS) adjusting rear shock absorbers, Electronically controlled braking system (ECBS), Dual zone electronic climate control with pollen filter, Extended length in cargo area.
Related:
We Deliver Across South Africa!
If you cannot come and collect your Toyota salvage parts yourself, we use the best couriers in South Africa to deliver to your door. We do NOT have an online store, so all purchases are made via phone calls.
Sell Your Avante For Parts!
We buy non-runners and accident-damaged Toyota's and sell them for parts. We will consider all vehicle types no matter how bad the damage. If you wish to get cash for your car, please get in touch with us today!
You Are In Safe Hands!
We've handpicked the best salvage yards in South Africa to ensure that you'll have no trouble finding the right parts to fix your car. Our team of auto scrap yard experts have been serving the public for years!
Toyota's Stripping For Spares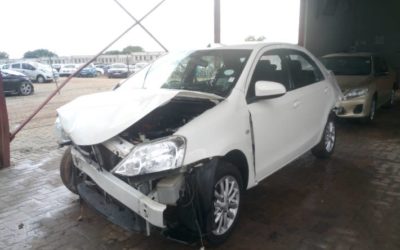 This vehicle is accident damaged and being stripped for spare parts. If you would like to purchase a specific part of this vehicle, please email us through our contact us page. Get Prices For Popular Parts For the Toyota Etios Front bumper Hood Windshield Headlight...