Used Toyota Corolla Spares For Sale
Looking for a Toyota Corolla stripping for spares?
FIND YOUR PARTS
Used Toyota Corolla Parts For Sale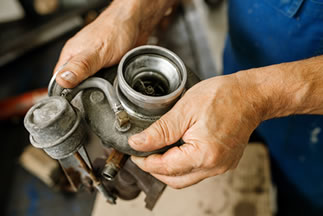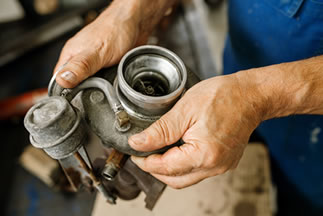 Do you want authentic spares for your Corolla that are challenging to find? We are one of the top genuine Corolla spares providers in South Africa. You may be confident that we'll have the part you need due to our substantial supply. We offer an incredible array of high quality used Toyota spare parts at competitive prices. Sometimes we even find accessories like bike racks!
We only offer high-quality used auto parts and do thorough inspections on every used component we sell, so you can purchase with confidence from us.
Our Stock


Please contact us if you are looking for a particular component or just wish to browse. We specialise in supplying spares for all Toyota models from all over South Africa. We are only a phone call away, so there really is no need to travel from scrap yard to scrap yard wasting both your time and petrol trying to find the right Toyota parts for your vehicle.
Recent Corolla Part Requests
Date

vehicle-year

Engine

Requirements

2023-12-02 15:01:59 +00:00

2002

130

Hi need some spares for my toyota corolla RSI shape back bumper, drive side fender,door panels with handles both front,both front headlights with indicators, and passionger side door handle

2023-12-02 11:36:16 +00:00

2005

1.8

Looking for a driver side door with window, and window regulator with motor for Toyota Corolla 180i GLS 2005

2023-12-02 11:36:13 +00:00

2005

1.8

Looking for a driver side door with window, and window regulator with motor for Toyota Corolla 180i GLS 2005

2023-12-02 09:11:37 +00:00

2017

1.6

Looking for rear bumper grey (back bumper)

2023-11-30 13:28:30 +00:00

2007

1.8 Auto

Hi Sir, I'm please looking for two front mud flaps for the above vehicle
Toyota corolla 2007 1.8 Auto 2007
Thanks a Mil

2023-11-30 10:19:59 +00:00

2011

looking for a right front door on a 2011 toyota corolla

2023-11-29 16:25:24 +00:00

1.6

price

2023-11-29 13:19:42 +00:00

2008

1400

Good day,
i am looking for 2 x sun visors
regards


2023-11-29 12:55:07 +00:00

2011

Hi.
I have a 2011 Toyota 1.3 professional manual. I require a AIRCON compressor and condensor. The AIRCON part number from Toyota is: 8831002630.

2023-11-28 14:50:39 +00:00

Im looking for right hand (driver side) front and back doors. can you e-mail me a quote please

2023-11-28 11:57:08 +00:00

1999-10

1.6Gl

Bonnet with 2 indented molded lines running either side of centre of bonnet , bumper , bead sill just above bonnet, right front fender , marker indicator lamp on fender and right front with headlight .

2023-11-25 07:59:54 +00:00

2017

1.6

Looking for Corolla Quest 2017 side mirrors

2023-11-23 15:25:20 +00:00

1992

I'm looking for tail lights for Toyota cE106-V
VIN#Ce106-0027023

2023-11-21 14:40:33 +00:00

1.6

Kindly assist me with throttle body for baby camry

2023-11-21 11:12:02 +00:00

2017

1.6

Hi I need two side mirrors of a 2017 toyota corolla quest

About the Corolla
About The Toyota Corolla
The Toyota Corolla is a line of cars with larger models and was first introduced to the market in 1966. The car features two engines and came in a wide range of model grades designed specifically for the South African market. The manufacturer, Toyota Motor Corporation, has managed to sell the majority of its cars within the country's borders and export it to other markets internationally, which includes 46 different countries, with 80% being exported to Europe and Asia.
Engines
There are mainly some engine types fitted in the Toyota corolla cars in South Africa. One of the main types of engine is the 2ZR-FE engine. It has 4 cylinders, 16 valves, Dual VVT-i that aids to boost the torque. It uses a belt as its power transmission system. They can also use a sequential manual gearbox transmission system or a fixed transmission system to transmit the power from the engine to the wheel.
Common parts sold on the Toyota Corolla
Toyota Corolla Engine Block
the engine block is the main housing unit for the pistons, cylinders and spark plugs. The engine block has many important functions including supporting the crankshaft, oil pan, camshaft and front cover assembly. As each of these components work with great precision in order to provide efficient power output, it is critical that the engine block maintains its form and structure for as long as possible. If the engine block starts to wear out, it is time for a new one to be installed.
Toyota Corolla Pistons
Pistons transfer the energy from combustion into a rotating motion. In order to ensure that the pistons are in good condition, they should be regularly inspected when changing engine oil. If there is an abnormal noise coming from one of the pistons when driving, it may need to be replaced with a new one in order to maintain optimum power output and efficiency.
Toyota Corolla Cylinder Head
The cylinder head houses each of the cylinders in which the pistons move up and down. This part provides a surface for airflow over the fuel injector and allows vapourised petrol to be ignited by either compressed air or spark plugs. The cylinder head is one of the most important parts of the engine and can be prone to damage if regularly used for short trips or regularly accelerated from stationary. If the cylinder head begins to leak, it should be replaced as soon as possible in order to avoid damage and disruption to surrounding components.
Toyota Corolla Crankshaft
The crankshaft transfers rotational energy produced by the pistons down into positive motion. The number of revolutions which the crankshaft makes per minute will determine how fast a car moves overall. When there is any wear on this part, it should always be repaired immediately since continued use could result in irreparable damage to other parts such as bearings and gears.
Toyota Corolla Camshaft
The camshaft is responsible for opening and closing the valves at precise moments throughout each revolution of the piston. As such, it plays a crucial role in keeping the engine running smoothly and is one of the most important components that should be kept in check with regular maintenance.
Toyota Corolla Valves
Valves are small inlets which open and close to allow air and petrol into the cylinders. In order to make sure that they do not stick open or closed, they must be regularly lubricated. If a valve becomes damaged it should be replaced as soon as possible to avoid damaging other components such as pistons or cylinders.
Toyota Corolla Oil Pan
The oil pan is located underneath the engine block and routes oil to the crankshaft bearings. If this part becomes damaged, it can affect the performance of the car in addition to causing other components such as gears to become worn out faster than intended. The oil pan should be regularly lubricated so that it continues to do its job properly.
Toyota Corolla Body Parts Needing Replacment
Toyota Corolla Grille
The grille allows for adequate airflow into the radiator. When damage occurs, due to impacts or wear over time, it should be replaced with a new one in order to maintain the efficiency of the engine.
Toyota Corolla Bonnet
The bonnet protects the engine, radiator and other important parts from damage, while allowing for airflow. When it is cracked or damaged it can cause heat to build up in the engine bay, which may result in more serious issues such as overheating. If any problems are encountered with this part of a car, they should be fixed immediately to avoid further complications.
Toyota Corolla Headlights
Headlights allow cars to be driven safely at night by illuminating obstacles ahead. As with any lightbulb on a vehicle it is recommended that new ones are installed when available since over time they become worn out. A faulty lightbulb may cause the vehicle itself to become hazardous.
Toyota Corolla Tail Light
Tail lights, in addition to head lights, allow others on the road to identify your vehicle when it is in motion or stopped at an intersection. If one of these are not working properly it should be fixed immediately because they are vital for safety reasons.
Toyota Corolla Radiator
The radiator allows coolant fluid to be circulated around the engine in order to prevent rapid heating that could damage components. Over time it can become impacted by rust and other substances that can slow down its effectiveness. If this part becomes damaged then it must be replaced with a new one to ensure that it does not affect other parts of the vehicle.
Toyota Corolla Gearbox
The gearbox allows gears within the car to shift, which is essential for changing between gears during motion. When this part becomes damaged, it can be costly to repair and should always be kept in check with regular maintenance schedules. The gearbox may also require replacing if damage has occurred, since it will become more difficult to shift gears as time goes on.
Toyota Corolla Diff
The differential distributes power evenly throughout the wheels so that they turn at equal speeds when driving. This ensures smooth operation of the vehicle and helps drivers maneuver turns without much difficulty. If the gears inside this part become worn out then it should be inspected by a professional to see if they need replacing.
Toyota Corolla Doors
The doors of the car are one of the most important parts because each enables others outside of the vehicle to safely enter and exit. If either the front or back doors don't close properly, they may not provide enough support for individuals which can be dangerous in accidents. A loose door handle or faulty locking mechanism must be repaired as soon as possible to prevent further complications.
Toyota Corolla Fenders
Fenders, also known as fender skirts or mudguards, protect other parts on a vehicle from damage that could occur if they became exposed to dirt or water. When these are cracked, it is necessary to replace them as soon as possible since they can quickly become infested by rust or other substances that may be difficult to remove.
Toyota Corolla Bootlid
The bootlid, also known as the trunk lid, protects items stored in the car's boot from becoming wet if it rains outside. If the trunk will not open due to a faulty lock mechanism or damage has occurred then it should be inspected immediately so that its effectiveness is not compromised.
Toyota Corolla Front Windscreen
The front windscreen helps protect drivers inside the vehicle from anything hitting the glass while travelling. If the windscreen is broken or cracked it should be repaired or replaced as soon as possible to ensure that it provides proper protection.
Toyota Corolla Rear Bumper
The rear bumper prevents damage from occurring to other parts of a vehicle if they become impacted by an object. As with any part of a car, it can become dented over time which decreases its effectiveness. A dented bumper must be straightened so that it will not affect other components of your car once you start travelling again.
Toyota Corolla Aircon Pump
The air conditioning pump allows cold air to enter the car during hot weather in order for drivers and passengers to remain comfortable at all times. If this part becomes faulty it can cause a large amount of inconvenience since it will become difficult to lower the temperature without cold air being distributed in the vehicle.
Toyota Corolla Shock Absorbers
The shock absorbers reduce the impact that occurs when travelling over uneven terrain which could otherwise lead to damage being done to all other components on a car's suspension system. As time goes by, these parts often need replacing if they have been impacted much more than expected since their effectiveness is decreased due to wear and tear.
Toyota Corolla Power Steering Pump
The power steering pump allows drivers to easily turn the car's wheels while navigating through tight spaces. If this part becomes faulty then it can cause a large amount of inconvenience since it will become difficult to maneuver the car without the assistance of power steering.
Toyota Corolla Window Mechanism
A broken window mechanism makes it difficult for a driver to open or close any windows in a vehicle which may make it necessary to frequently ask pedestrians for assistance. If the window becomes completely jammed then it should be replaced as soon as possible since this will cause problems when trying to operate the vehicle.
Toyota Corolla Window Switches
The window switches enable drivers to control windows in the car using the switch which often becomes worn down over time due to repeated use. These must be inspected by a professional if they no longer respond properly so that their effectiveness is not compromised while operating the car.https://www.youtube.com/watch?v=c2Y2TAqVXfY
Related:
We Deliver Across South Africa!
If you cannot come and collect your Toyota salvage parts yourself, we use the best couriers in South Africa to deliver to your door. We do NOT have an online store, so all purchases are made via phone calls.
Sell Your Corolla For Parts!
We buy non-runners and accident-damaged Toyota's and sell them for parts. We will consider all vehicle types no matter how bad the damage. If you wish to get cash for your car, please get in touch with us today!
You Are In Safe Hands!
We've handpicked the best salvage yards in South Africa to ensure that you'll have no trouble finding the right parts to fix your car. Our team of auto scrap yard experts have been serving the public for years!
Toyota's Stripping For Spares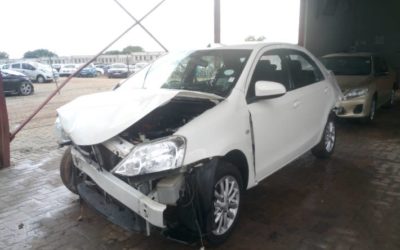 This vehicle is accident damaged and being stripped for spare parts. If you would like to purchase a specific part of this vehicle, please email us through our contact us page. Get Prices For Popular Parts For the Toyota Etios Front bumper Hood Windshield Headlight...