Used Toyota Stallion Spares For Sale
Looking for a Toyota Stallion stripping for spares?
FIND YOUR PARTS
Used Toyota Stallion Parts For Sale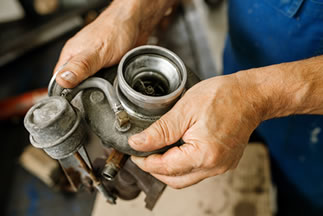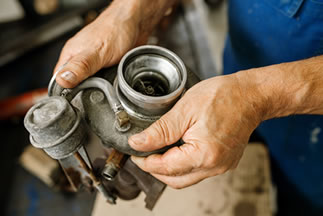 Do you need hard-to-find authentic spares for your Stallion ? We're among South Africa's best online authentic used parts providers. You can depend on we have the part you'll need with our wide range of parts available. We offer you a large number of high quality used Toyota spares at competitive prices. We only offer high-quality used auto parts and do thorough inspections on each one we sell, so you can purchase with confidence.
Our Stock


Please do not hesitate to contact us if you are looking for a particular component or just wish to browse. We specialise in supplying spare parts from a wide range of Toyota models from all over South Africa. We're just a phone call away, so there's no need to waste time and gas driving from scrap yard to scrap yard looking for the appropriate Toyota parts for your Stallion.
Recent Stallion Part Requests
Date

vehicle-year

Engine

Requirements

2023-11-28 12:19:01 +00:00

1997

1500

Looking for both doors the weatherstrip inside and outside please

2023-11-28 12:16:33 +00:00

1997

1500

Looking for both doors weatherstrips inside and outside, urgently please

2023-11-24 05:35:25 +00:00

1996

1800

Body spares,

2023-11-21 08:30:02 +00:00

2y

Fuel tank



2023-11-07 06:06:21 +00:00

1997

1.8

Suspension Bar - Right
Cam arm bolt complete

2023-11-03 07:03:48 +00:00

2007

2l

Looking for a tank unit

2023-11-01 18:39:43 +00:00

1991

1500

I need a diff

2023-10-27 02:18:08 +00:00

2002

2y

Looking for engine for Toyota stallion.

2023-10-21 07:29:46 +00:00

1800

Need gauge cluster for my Toyota Stallion
Petrol gauge and heat gauge

2023-10-06 02:30:56 +00:00

1996

4y

I need Fenders left n right also bonnet

2023-09-26 20:39:06 +00:00

Looking for a dashboard, front door rubbers including window rubbers, and left mirror for toyota stallion

2023-09-19 17:40:15 +00:00

2000

2y

am looking for a stallion engine 2y

2023-09-18 08:28:30 +00:00

Please contact me. Need aorta urgently

2023-08-29 19:15:56 +00:00

1995

2.4

Looking for the toshibars left and right side

2023-08-17 10:58:31 +00:00

1997

1500

looking for a bonnet, right fender,side mirrors,visco fan,grill with plate, lights,windscreen,bamper,and brackets,and a cradle plus part off body where battery is,radiator and fan cowling.
About the Stallion
About The Toyota Stallion
The Toyota STALLION delivers exceptional value and quality across the entire range. In the entry-level category, the STALLION is fitted with a choice of either 1.3 litre or 1.5-litre engines, four-speed automatic or five-speed manual transmission. The STALLION is available in sedan, wagon and bakkie (pick-up truck) models, all equipped with a sturdy chassis and smooth-shifting manual or automatic gearboxes.
Engine
The Toyota Stallion is a mid-size pickup truck that comes in both right and left-hand drive versions. It is available with four different engines: the 2UZ-FE V6, 2UZ-FSE V6, and 4UZ-FE V8 gasoline engines, and the 1HD-T 1.8L diesel engine. All of these engines get power to the wheels through a five-speed automatic transmission.'
Gearbox
The 2UZ-FE V6 petrol engine, the 1HD-T diesel engine and the 4UZ-FE V8 petrol engines all get power to the wheels through a four-speed automatic transmission. The 1.3L gasoline engine is fitted with a five-speed manual or an optional four-speed automatic transmission.
Common Problems
The Toyota Stallion is a very reliable car, but the superior power that it offers means that there are more things that can go wrong. Here are some of the common problems with this car: electrical issues, engine oil leaks and gearbox problems.
Engine Oil Leaks
These engines have several different types of gasket material used in their construction to protect against oil leaks, so it's important to always use the correct gasket for all repairs. You should also watch out for leaking coolant hoses as these tend to be right next to the oil filter housing where they could easily come into contact with hot exhaust components. Engine oil leaks can often cause your engine to lose its lubrication which will lead to serious damage if left unattended.
Gearbox Problems (Automatic)
Problems with the Toyota Stallion's automatic transmission include shift solenoids that may burn out causing shifting problems, and torque converters that may fail resulting in slow acceleration. Gear grinding noises are usually indicative of a failed gear synchronizer or shift solenoid inside the transmission control module (TCM). You should also check the condition of the fluid as it will become contaminated over time which can lead to internal damage.'
Electrical Issues
Another problem you might experience with this car is an electrical short circuit which could affect various components such as your power windows and locks, air conditioning system, central locking, instrument panel cluster lights and engine cooling fans. component might have been hit by water or damaged by road salt which means that it should be replaced. If the electrical issue is not serious, you can usually fix it yourself by replacing the faulty component with a new one.
Other problems include:
Engine vibration when idling
Check Engine light on or blinking
Rough idle or stalling
Turn signals don't work
Power windows and locks do not function
Conclusion
The Toyota Stallion is a very reliable vehicle that comes in both automatic and manual versions. The engines are well built, but you should watch for oil leaks around the filter housing which could lead to serious engine damage if not promptly fixed. You should also keep an eye out for electrical problems, especially if they are occurring while driving or when your car has been sitting idle for several hours. If you have any of these problems with your Toyota Stallion, have your car diagnosed by a professional technician to avoid unnecessary repairs.'
Related:
We Deliver Across South Africa!
If you cannot come and collect your Toyota salvage parts yourself, we use the best couriers in South Africa to deliver to your door. We do NOT have an online store, so all purchases are made via phone calls.
Sell Your Stallion For Parts!
We buy non-runners and accident-damaged Toyota's and sell them for parts. We will consider all vehicle types no matter how bad the damage. If you wish to get cash for your car, please get in touch with us today!
You Are In Safe Hands!
We've handpicked the best salvage yards in South Africa to ensure that you'll have no trouble finding the right parts to fix your car. Our team of auto scrap yard experts have been serving the public for years!
Toyota's Stripping For Spares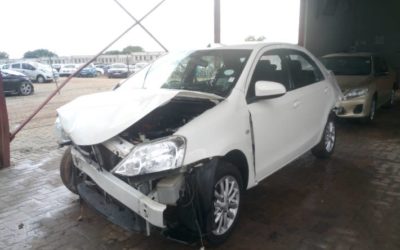 This vehicle is accident damaged and being stripped for spare parts. If you would like to purchase a specific part of this vehicle, please email us through our contact us page. Get Prices For Popular Parts For the Toyota Etios Front bumper Hood Windshield Headlight...