Used Toyota Cressida Spares For Sale
Looking for a Toyota Cressida stripping for spares?
FIND YOUR PARTS
Used Toyota Cressida Parts For Sale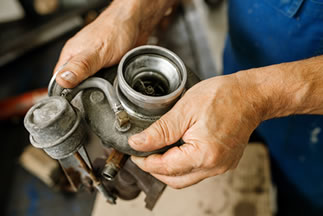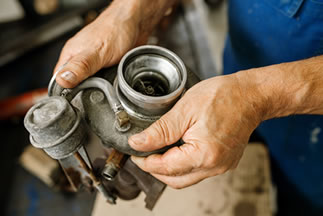 Looking for hard-to-find authentic spares for your car? We are one of South Africa's most trusted online sellers of authentic used parts. You will be confident that we'll hold the part you need due to our substantial supply. We supply a large number of high quality second-hand Toyota spares at competitive prices. We only offer high-quality used auto parts and do thorough inspections on each one we sell, so you can purchase with confidence.
Our Stock


Please contact us if you are looking for a particular component or just wish to browse. We specialize in providing spares from all around South Africa for a broad variety of makes and models. We are only a phone call away, so there really is no need to travel from scrap yard to scrap yard wasting both your time and petrol trying to find the right Toyota parts for your car.
Recent Cressida Part Requests
Date

vehicle-year

Requirements

2022-05-13 14:52:49 +00:00

19?

150I

LEFT FRONT HEADLIGHT (INDICATOR)

2022-05-01 07:19:12 +00:00

83

2.8

How much of camshaft for Cressida 2.8 or cylinder head

2022-04-24 13:11:07 +00:00

1990

I'm looking for a Bonnet for 2.4gle Cressida and headlamps and corner lights



2022-04-20 09:34:54 +00:00

1984-1983

looking for Module for totata cresside 1984

2022-04-13 11:29:57 +00:00

1989

4 cyl

looking for a headlight switch

2022-04-12 07:31:07 +00:00

1979 Auto

Need complete grill with badge.

2022-04-07 13:20:00 +00:00

1988

2.8

Good day

I am looking for a steering rack for the 1988 Toyota Cressida 2.8l GLi-6.

2022-03-30 08:00:08 +00:00

1986

1.8

Heater core

2022-03-30 06:11:17 +00:00

1989

2.0l

looking for headlight switch

2022-03-27 09:41:17 +00:00

1985

2000

I need a window washer float level switch or the complete water bottle.


2022-03-25 14:55:33 +00:00

188

2.4

Right front door hindges bottom and top.
Engin crank front pully

2022-03-15 14:02:54 +00:00

1988

2.4

Looking for Bonnet, left headlight, front bumper. thank you

2022-03-09 14:26:01 +00:00

1991

2.0

Dashboard-Grey
Left headlamp

2022-03-07 10:17:41 +00:00

1989

2.0lt

REQUIRE RING HND DRIVERS SIDE WING
MIRROR

2022-03-05 08:27:03 +00:00

1992

3 l

Looking for coil igniter
About the Cressida
About The Toyota Cressida
In the 1970s, Toyota came to South Africa with a winning formula, cars with the latest and best Japanese technology and design. The first Toyota's with 4 cylinder engines were not imported to South Africa until 1976 with the introduction of the Prado. With continually evolving models in a fantastic range of colours, Toyota built a very successful business. By 1984 the new Cressida model was becoming available to importers. It was built on a much larger scale than its predecessors, with a longer wheelbase and wider track, which gave it excellent road-holding abilities. A lower axle ratio made cruising at high speed easier and safer.
Engines
Cressida is a car developed and manufactured by Toyota Motor Company for most African countries. It is produced in two generations: Cressida I 1980-1987 and Cressida II (Carina) 1987-1994. This model features V6, in-line engines. Most of the Cressida models are fitted with this engine type on both generations in different variations such as 1FZ-FE, 2L, 2L-T and many others. Other versions often found include 4- cylinder 3A, 5A engines.
Related:
We Deliver Across South Africa!
If you cannot come and collect your Toyota salvage parts yourself, we use the best couriers in South Africa to deliver to your door. We do NOT have an online store, so all purchases are made via phone calls.
Sell Your Cressida For Parts!
We buy non-runners and accident-damaged Toyota's and sell them for parts. We will consider all vehicle types no matter how bad the damage. If you wish to get cash for your car, please get in touch with us today!
You Are In Safe Hands!
We've handpicked the best salvage yards in South Africa to ensure that you'll have no trouble finding the right parts to fix your car. Our team of auto scrap yard experts have been serving the public for years!
Toyota's Stripping For Spares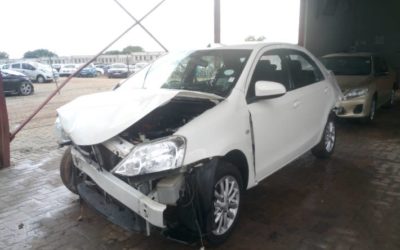 This vehicle is accident damaged and being stripped for spare parts. If you would like to purchase a specific part of this vehicle, please email us through our contact us page. Get Prices For Popular Parts For the Toyota Etios Front bumper Hood Windshield Headlight...