Used Toyota Avensis Spares For Sale
Looking for a Toyota Avensis stripping for spares?
FIND YOUR PARTS
Used Toyota Avensis Parts For Sale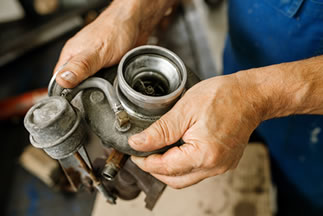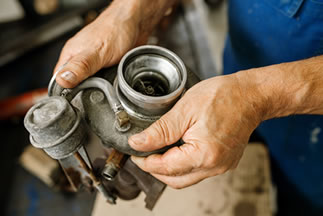 Looking for hard-to-find authentic spares for your car? We are one of the top genuine Avensis spare parts suppliers in South Africa. You can rely that we have the part you need with our wide range of parts available. We offer up a substantial variety of high quality Toyota spares at competitive prices. We only offer high-quality used auto parts and do thorough inspections on each one we sell, so you can purchase with confidence.
Our Stock


Please do not hesitate to contact us if you are looking for a particular component or just wish to browse. We specialize in providing spares from all around South Africa for a broad variety of makes and models. We're only a phone call away, so there really is no need to travel from scrap yard to scrap yard wasting both your time and petrol trying to find the right Toyota spares for your car.
Recent Avensis Part Requests
Date

vehicle-year

Engine

Requirements

2023-11-28 06:37:53 +00:00

2006

2200

I am looking for the Heater Blower W/Fan??

2023-11-28 06:37:53 +00:00

2006

2200

I am looking for the Heater Blower W/Fan??

2023-10-27 19:28:10 +00:00

2006

2,4 EXCLUSIVE 2006 AUTOMATIC

i need front engine mountings

2023-10-26 16:02:45 +00:00

2007

2.0

I looking for a Grelle with name badge

2023-10-26 08:28:42 +00:00

2005

2

ECU

2023-10-20 08:18:30 +00:00

2007

2.0

Hi. I am lookin for a catalytic and silencer part of the exhaust

2023-10-18 06:17:42 +00:00

2008

D4

I need an automatic window winding mechanism for the front driver's side door.

2023-10-09 23:28:15 +00:00

2008

D4d

Toyota Avensis left rear door
Back panel by the diesel tank

2023-10-07 19:06:03 +00:00

2008

D4d

Car was in accident

2023-10-05 07:08:00 +00:00

D4D

Left door

2023-10-04 06:59:02 +00:00

6 speed manuel gearbox

2023-10-02 10:07:44 +00:00

2008

2.2

Good please quote me the price rear windscreen and rear right tail light

2023-10-01 14:31:06 +00:00

2007

2.0

Fuel pump

2023-10-01 14:26:05 +00:00

2007

2.0

Toyota Avensis fuelpump

2023-09-25 09:39:00 +00:00

2006

2.4

Please send me the price for an engine
About the Avensis
About The Toyota Avensis
The Toyota Avensis has a choice of two engines. The new 2.0 VVT-i four-cylinder D-4D diesel engine pushes out 148PS and 400Nm of torque while the tried and tested 2.2 VVT-i petrol is boosted to generate 163PS and 200Nm of torque. The Avensis will take you to all your destinations in comfort and style with its six-speed manual gearbox or optional four-speed automatic gearbox.
Common Problems on The Toyota Avensis
Front Suspension Problems
A common problem with the front suspension of an Avensis is a squeaky sound when going over bumps or ridges. This can be caused by a dry bushing in the lower control arm, which creaks every time you hit a bump. The rubber will eventually break down and allow movement to occur between the metal parts inside, which causes noise when it rubs against each other.
Engine Oil Filter Problems on The Toyota Avensis
The oil filter housing may fracture due to corrosion from salt used in climates where road de-icing takes place. If this occurs, there will be coolant loss from around the housing gasket and sometimes the engine cooling system needs to be flushed as coolant enters the oil system and lowers its lubricity.
Battery Problems on The Toyota Avensis
The most common problem affecting the battery of an Avensis is that it does not seem to keep its charge very well, or only works when it is connected to external power. A faulty battery can be blamed for this, but an alternator failure can cause similar problems if you are driving with the headlights on, nav system running and other electrical items powered up all at once. This will drain your battery quickly which in turn will lead to your engine stopping unexpectedly when you don't have enough charge in your battery's cells. If this occurs, simply turning off some of these electrical items should help prevent the problem from occurring again.
Starter Problems on The Toyota Avensis
A faulty starter on an Avensis can cause the engine to turn over slowly or not at all. If your vehicle is new, you should first check the battery and charging system. If this does not fix the problem, it could be due to a defective starter motor or faulty wiring between the starter and battery.
Air Cleaner Housing Problems on The Toyota Avensis
The air cleaner housing can become corroded after spending time in salty conditions like coastal climates where de-icing salt is used by local councils. This corrosion causes water vapour to get into the cylinders when starting up, which will prevent compression from taking place properly and reduce power output because of incomplete combustion – this may require replacing parts of your engine along with cleaning out any traces of salt.
Gearbox Problems on The Toyota Avensis
A malfunctioning gearbox can cause difficulties when accelerating or changing down gears. A fault with the gearbox may cause a warning light to come on and it could be due to a lack of hydraulic fluid in your car's transmission system, which will mean the next service cannot take place until this problem has been fixed.
Related:
We Deliver Across South Africa!
If you cannot come and collect your Toyota salvage parts yourself, we use the best couriers in South Africa to deliver to your door. We do NOT have an online store, so all purchases are made via phone calls.
Sell Your Avensis For Parts!
We buy non-runners and accident-damaged Toyota's and sell them for parts. We will consider all vehicle types no matter how bad the damage. If you wish to get cash for your car, please get in touch with us today!
You Are In Safe Hands!
We've handpicked the best salvage yards in South Africa to ensure that you'll have no trouble finding the right parts to fix your car. Our team of auto scrap yard experts have been serving the public for years!
Toyota's Stripping For Spares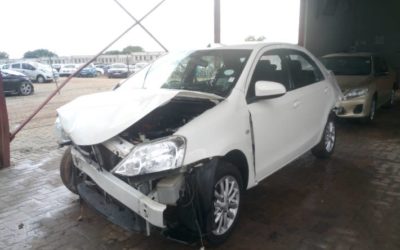 This vehicle is accident damaged and being stripped for spare parts. If you would like to purchase a specific part of this vehicle, please email us through our contact us page. Get Prices For Popular Parts For the Toyota Etios Front bumper Hood Windshield Headlight...