Used Toyota Dyna Parts For Sale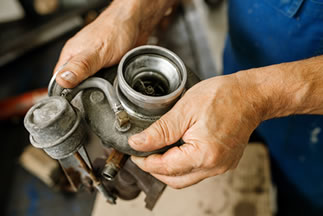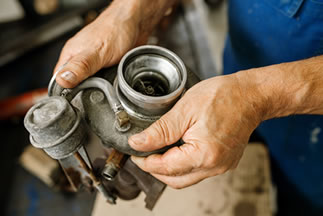 Are you wanting genuine spares for your Dyna that are difficult to come by? We are one of South Africa's most trusted online sellers of genuine used parts. You can rely that we have the part you will need with our wide range of parts available. We present a large selection of high quality second-hand Toyota spare parts at competitive prices. We only offer high-quality used auto parts and do thorough inspections on every used component we sell, so you can purchase with confidence from us.
Our Stock


Please do not hesitate to contact us if you are looking for a particular component or just wish to browse. We specialize in providing spares from all around South Africa for a broad variety of models. We are only a phone call away, so there really is no need to travel from scrap yard to scrap yard wasting both your time and petrol trying to find the right Toyota spare parts for your vehicle.
Recent Dyna Part Requests
Date

vehicle-year

Engine

Requirements

2023-11-09 20:22:02 +00:00

1980

5l

Would like to get a quote on the windows and windscreen for this vehicle please.

2023-11-06 11:33:29 +00:00

3L

I am looking for a Toyota dyna 3L engine

2023-11-02 06:32:14 +00:00

2003

Gvm>3500kg

Hy im looking for 5l powersteering pump

2023-11-02 06:29:03 +00:00

Gvm>3500kg

Power steering pump

2023-11-02 06:29:00 +00:00

Gvm>3500kg

Power steering pump

2023-10-26 12:48:23 +00:00

2004

Please send me a price for a steering column cover for a 2004 Toyota Dyna 5-103 (Truck)

2023-10-20 13:14:05 +00:00

2003

3660

Im looking for an injector pump for the vehicle model given; Toyota Dyna 2003 Modal

2023-10-17 13:00:31 +00:00

Good day
Please kindly assist me with a quote for the following.
Dyna

Foot brake valve
Dump valve
Brake discs (rear)x2
Brake booster (rear)x2
Brake calipers (rear)x2
Brake booster (front)
Master cylinder (front)
10m X 12mm air pipe
5m X 8mm air pipe
Steering rod
Fuel tank cap

Shackle bush set
Shock bolts X4
Propshaft nuts X 4
Battery terminals

Fuel lift pump
Alternator belts
Service kit


2023-10-16 10:04:19 +00:00

2015

toyoya dyba xzu420R -
support plate under clutch

2023-10-16 08:28:40 +00:00

2015

bracket that hold the cluttch pedal on dyna

2023-10-16 07:48:32 +00:00

2009

Good morning I am looking for a left front door.
Thank you

2023-10-10 12:07:51 +00:00

5L 3.0

Good Used Engine needed, i can come to SA to collect, am in Zimbabwe

2023-10-09 12:06:57 +00:00

3l KZT

Looking for a B14 or B15 vacuum pump for my Dyna Truck.

2023-10-09 11:39:18 +00:00

Hi looking for Toyota Dyna rims

2023-10-07 15:39:26 +00:00

3 ton Dyna

Toyota dyna vin no AHHACK3F901002554

For rear shocks

4 bolts
4 shock washers
4 rubber shock mounting
About the Dyna
About The Toyota Dyna
The Toyota Dyna is a mid-sized pickup truck built by the Japanese manufacturer Toyota. Created at the request of the South African government in the '80s, a Dyna was built to satisfy the tough demands of South African driving. Today, it remains one of Toyota's most popular vehicles in South Africa. With its extended cab design and spacious bed, it combines reliability and durability in all weather conditions. Whether you own a farm or are just looking for an everyday driver, this pickup truck is one of the best for your buck.
Engines
The Toyota Dyna is a heavy-duty truck used to transport goods worldwide. Different engine types are fitted in this truck, among them four-cylinder, straight engines and V8 engines. The latter has a displacement between 3.6 and 4.7 litres.
Related:
We Deliver Across South Africa!
If you cannot come and collect your Toyota salvage parts yourself, we use the best couriers in South Africa to deliver to your door. We do NOT have an online store, so all purchases are made via phone calls.
Sell Your Dyna For Parts!
We buy non-runners and accident-damaged Toyota's and sell them for parts. We will consider all vehicle types no matter how bad the damage. If you wish to get cash for your car, please get in touch with us today!
You Are In Safe Hands!
We've handpicked the best salvage yards in South Africa to ensure that you'll have no trouble finding the right parts to fix your car. Our team of auto scrap yard experts have been serving the public for years!
Toyota's Stripping For Spares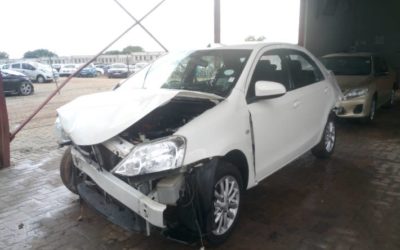 This vehicle is accident damaged and being stripped for spare parts. If you would like to purchase a specific part of this vehicle, please email us through our contact us page. Get Prices For Popular Parts For the Toyota Etios Front bumper Hood Windshield Headlight...