Used Toyota Quantum Spares For Sale
Looking for a Toyota Quantum stripping for spares?
FIND YOUR PARTS
Used Toyota Quantum Parts For Sale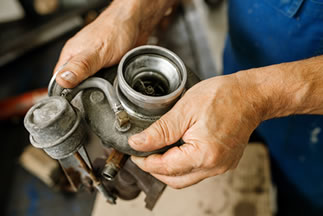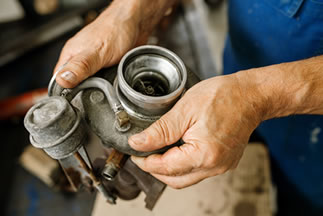 Looking for hard-to-find authentic spares for your car? We are one of South Africa's most trusted online sellers of authentic used parts. With our large range of Quantum parts available, you can be certain we are going to possess the part you need. We supply a large number of high quality Toyota spares at competitive prices. We only offer high-quality used auto parts and do thorough inspections on each one we sell, so you can purchase with confidence.
Our Stock


Whether you are after a specific part or want to browse, please feel free to contact us. We specialise in supplying parts for all Toyota models in South Africa. We are only a phone call away, so there really is no need to travel from scrap yard to scrap yard wasting both your time and petrol trying to find the right Toyota spares for your vehicle.
Recent Quantum Part Requests
Date

vehicle-year

Requirements

2022-06-10 00:16:34 +00:00

2012

2.5 d4d

I'm looking for 2.5 d4d

engine

for Quantum 2012 model price

2022-06-09 09:08:37 +00:00

2022

2.8

Please quote n left from door Window

2022-06-07 15:50:49 +00:00

2016

2.7

I need computer box for 2006 quantum. Kindly asst

2022-06-06 05:05:15 +00:00

2008

2.7 petrol

Good Day

Please forward me prices including courier to Cape Town on used and new parts on the following:
1 x Clutch Kit
1 x Water Pump
1 x Power Steering Pump
1 x Spigot bearing
1 x knocking sensor
1 x injector seal kit
1 x Multi V Belt
1 x Idler Pulley and Tensioner
1 x ECU (26D80)

Kind Regards

2022-06-06 04:52:44 +00:00

2008

2.7

26D80 Computer Box / ECU price?

2022-06-06 04:48:32 +00:00

2008

2.7

Price on Used or New:
1 x Clutch Kit
1 x Water pump
1 x Power steering pump
1 x Knocking Sensor
1 x Multi V Belt
1 x Idler Pulley and Tensioner
1 x Spigot Bearing
1 x Injector Seal Kit

2022-05-25 08:41:58 +00:00

2017

2.7

looking for the second window behind the driver,right hand back

2022-05-18 14:28:42 +00:00

2010

2.5

Looking for ECU computerbox that takes 4 plugs for a 2010 Toyota Quantum 2.5 D4D, please.
Many thanks

2022-05-15 22:56:11 +00:00

2014-2019

QUANTUM DOOR MIRROR

2022-05-08 12:56:39 +00:00

2008

2.2

2022-04-23 16:51:08 +00:00

I want starter for quantum/petrol

2022-04-11 09:23:02 +00:00

2020

I am looking for Left outer Center Post

2022-04-07 14:39:13 +00:00

2015

Good day.
please assist me with the price of a radiator and intercooler

2022-03-29 13:32:36 +00:00

2009

2.7 VVti

I would like to get the prices of a gearbox.

2022-03-28 12:38:48 +00:00

2010

Looking for complete wiring loom for Qquantum 2.5D4D including fuse boxes
About the Quantum
About The Toyota Quantum
The "Quantum" line is one of Toyota's most popular in South Africa due to the specific needs that it serves. The low-ratio gearbox makes it an affordable car for first-time drivers while still being small and economical enough for short trips around town. It features a 3-cylinder 712cc 12 valve engine which generates a maximum output of 44PS and a peak torque of 87Nm @3,200RPM. One of the biggest advantages of the "Quantum" line is its impressive fuel efficiency contributing to its low operating costs.
Engine
The Toyota Quantum consists of two different engine types on offer. The standard 2.4-litre engine utilises the RK3E-VE code and the more powerful 3.0-litre engine that uses the RK3X-VE code. This enables us to provide a range of models to suit your needs whether you wish to use the vehicle as a family car, remove heavy loads or travel in comfort and style.
Related:
We Deliver Across South Africa!
If you cannot come and collect your Toyota salvage parts yourself, we use the best couriers in South Africa to deliver to your door. We do NOT have an online store, so all purchases are made via phone calls.
Sell Your Quantum For Parts!
We buy non-runners and accident-damaged Toyota's and sell them for parts. We will consider all vehicle types no matter how bad the damage. If you wish to get cash for your car, please get in touch with us today!
You Are In Safe Hands!
We've handpicked the best salvage yards in South Africa to ensure that you'll have no trouble finding the right parts to fix your car. Our team of auto scrap yard experts have been serving the public for years!
Toyota's Stripping For Spares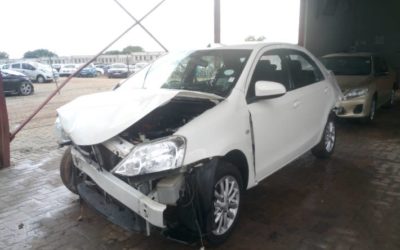 This vehicle is accident damaged and being stripped for spare parts. If you would like to purchase a specific part of this vehicle, please email us through our contact us page. Get Prices For Popular Parts For the Toyota Etios Front bumper Hood Windshield Headlight...