Used Toyota Rush Parts For Sale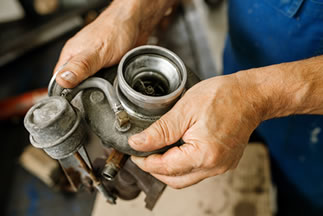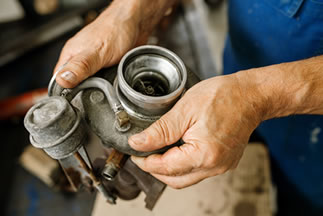 Need reliable parts for your car which are difficult to acquire? We are one of the top online genuine Rush parts dealers in South Africa. You can rely we have the part you will need with our wide selection of parts available. We present a substantial collection of high quality Toyota spare parts at competitive prices. We only offer high-quality used auto parts and do thorough inspections on every used component we sell, so you can purchase with confidence from us.
Our Stock


Whether you are after a specific part or want to browse, please feel free to contact us. We specialise in supplying spares for all Toyota models in South Africa. We're just a phone call away, so there's no need to waste time and gas driving from scrap yard to scrap yard looking for the appropriate Toyota parts for your Rush.
Recent Rush Part Requests
Date

vehicle-year

Engine

Requirements

2023-12-03 08:18:53 +00:00

2018

1.5

toyota Rush 2018 model, frontal bumper

2023-11-25 08:09:26 +00:00

2018

1.5

Looking for a Automatic Gearbox

2023-11-03 08:39:18 +00:00

Left wheel arch

2023-10-23 11:37:37 +00:00

2019

1,5

Grille molding
Bumper arch left

2023-10-20 10:05:16 +00:00

2018

I need prices for shock absorbers,control arms and tie rod ends for the Toyota rush

2023-10-17 16:46:39 +00:00

2019

1.5

1. Front bumper panel
2. Tow hook cover
3. Front number moulding
4. Left front number liner
5. Left front bumper slide
6. Left front head light

2023-10-11 21:06:32 +00:00

I need a front left mirror(full set) for Toyota rush 2019, Marroon if possible but any color can do.

2023-09-28 07:14:23 +00:00

2019

1.5

RH HEADLIGHT ASSEMBLY

2023-09-03 22:00:17 +00:00

2018

1.5

I am looking for a oil gauge sticks/ oil dipsticks for a 2018 Toyota rush

2023-09-03 22:00:14 +00:00

2018

1.5

I am looking for a oil gauge sticks/ oil dipsticks for a 2018 Toyota rush

2023-08-31 09:38:54 +00:00

2018

1.5

I need the fol:
Front Bumper, Headlights, Fog Lights, Radiator, Windscreen, Front Seat belts,Air bags driver and front passenger

2023-08-26 15:38:04 +00:00

2018

1

i'm looking to install a 3rd row seat in a five seat rush is it possible and do you guys have it in stock

2023-07-24 22:34:01 +00:00

2019

Need passengers seats

2023-07-20 10:36:36 +00:00

Mirror

2023-07-09 17:59:20 +00:00

2019

1.5

Looking for the front headlight, steering and passenger airbag set and seatbelts
About the Rush
About The Toyota Rush
In South Africa, the Toyota RUSH 2012 received a very positive critical response. One really has to hand it to Toyota for coming up with a vehicle that really meets the needs of an emerging market developing new consumers who are not too far removed from their rural roots. Marginalized communities in South Africa find this car quite useful in carrying people and some personal belongings over long distances.
Engine
The Toyota RUSH is fitted with different engines. The petrol engine is a 1.0 L Dual VVT-I (1NR-FE) engine that delivers 88 kW and 128 Nm of torque. The diesel engine is a 1.5 L I-Dtec D-4D (1ND-TV) engine that delivers 68 kW and 300 Nm of torque. These are coupled with the 4-speed automatic transmission and equipped with XTEON technology, which provides greater fuel economy than conventional engines.
Related:
We Deliver Across South Africa!
If you cannot come and collect your Toyota salvage parts yourself, we use the best couriers in South Africa to deliver to your door. We do NOT have an online store, so all purchases are made via phone calls.
Sell Your Rush For Parts!
We buy non-runners and accident-damaged Toyota's and sell them for parts. We will consider all vehicle types no matter how bad the damage. If you wish to get cash for your car, please get in touch with us today!
You Are In Safe Hands!
We've handpicked the best salvage yards in South Africa to ensure that you'll have no trouble finding the right parts to fix your car. Our team of auto scrap yard experts have been serving the public for years!
Toyota's Stripping For Spares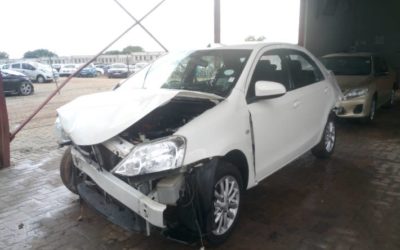 This vehicle is accident damaged and being stripped for spare parts. If you would like to purchase a specific part of this vehicle, please email us through our contact us page. Get Prices For Popular Parts For the Toyota Etios Front bumper Hood Windshield Headlight...