Used Toyota Hi-Ace Spares For Sale
Looking for a Toyota Hi-Ace stripping for spares?
FIND YOUR PARTS
Used Toyota Hi-Ace Parts For Sale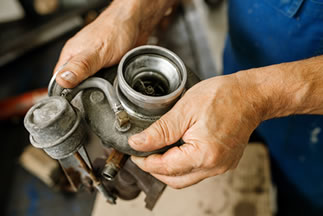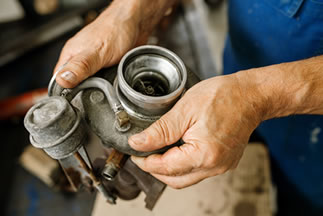 Looking for hard-to-find authentic spares for your car? We are one of South Africa's leading online genuine used parts providers. With our vast supply of spare parts, we are guaranteed to have what you need. We offer you a big collection of high quality second-hand Toyota spares at competitive prices. We only offer high-quality used auto parts and do thorough inspections on every used component we sell, so you can purchase with confidence from us.
Our Stock


Please do not hesitate to contact us if you are looking for a particular component or just wish to browse. We specialize in providing spares from all around South Africa for a wide range of models and makes. We're only a phone call away, so there really is no need to travel from scrap yard to scrap yard wasting both your time and petrol trying to find the right Toyota spares for your car.
Recent Hi-Ace Part Requests
Date

vehicle-year

Engine

Requirements

2023-10-25 03:37:19 +00:00

Hiace head rests please

2023-10-25 03:35:51 +00:00

chassis number JTFST22P600028656
rear passenger head rests please

2023-10-10 08:33:57 +00:00

2.0

Looking for injector pump pully on toyota 2C

2023-10-03 07:15:45 +00:00

2006

4y

I'm looking for a diff.
kindly assist

2023-10-03 07:15:45 +00:00

2006

4y

I'm looking for a diff.
kindly assist

2023-10-03 07:15:45 +00:00

2006

4y

I'm looking for a diff.
kindly assist

2023-10-03 07:15:45 +00:00

2006

4y

I'm looking for a diff.
kindly assist

2023-10-02 04:47:26 +00:00

2000

3y

Used gearbox

2023-10-02 04:47:25 +00:00

2000

3y

Used gearbox

2023-09-26 14:20:23 +00:00

2019

2KDA715......

FAN SWITCH

2023-09-20 07:10:21 +00:00

2009

2.4

Looking for crank pulley and water pump for cmc sesbuyile.

2023-09-17 11:52:29 +00:00

4y

Gearbox

2023-09-10 07:50:00 +00:00

1980 Toyota super 10

1980 Toyota super 10 Front door RH

2023-09-10 07:49:59 +00:00

1980 Toyota super 10

1980 Toyota super 10 Front door RH

2023-08-02 13:50:16 +00:00

1993

5L

Model: HIACE-2,50-1993
About the Hi-Ace
About The Toyota Hi-Ace
The Toyota Hi-Ace is a mid-size passenger van in the Toyota commercial vehicle range. It replaced the long running Toyota Van/Truck in 1983. The engine was upgraded in 1992 from 2L to 2.4L and then to its current state of 3L and 2.5L also for the Land Cruiser Prado with a 2.7 L diesel engine as of 2005.
When Toyota introduced the HiAce in South Africa, it completely revolutionized the bus market. It is a true people mover that offers 14 to 17 different seating configurations as well as a raised driver's cab and internal walkways for added comfort and safety. In 2005 the HiAce was again given a major facelift to coincide with its 40 th anniversary, and became more stylish than ever, boasting a roomy body, plus ground breaking features like retractable roof vent panels and a convenient under belly crank-up platform for easy loading.
Engine
3.0-litre six-cylinder (EFI) Fuel Tank Capacity – 70 litres
Fuel Consumption – 10.5 l/100 km
Maximum speed – 180 km/h Average fuel consumption in combined cycle, liters per 100 kilometers (higher is better): 15.7 to 13.2
Tow capacity when equipped with factory installed hitch (more is better) 1000 lbs (454 kg)
Transmission- Five-speed manual Chassis Cab model has three forward speeds plus one reverse speed, all electronically controlled by a column mounted shifter. The HiAce van comes standard with front disc brakes and rear drum brakes. Front Suspension Independent, coil spring above the wishbone, anti roll bar Steering Rack and Pinion, power assisted Brakes Front disc brakes Rear drum brakes Turning radius – 20 feet (6 m)
Common Problems
Though the HiAce is a tough, hardworking vehicle, it can be susceptible to certain problems. Here are some of the most common:
Stalling and stuttering: This is often caused by a dirty throttle body and fuel injectors. The throttle position sensor may also need to be replaced.
Leaking transmission fluid: A worn-out seal or gasket in the oil pan or around one of the axles can cause this problem.
Overheating: Check for coolant leaks in the radiator and related hoses, as well as faulty fans and fan relays that prevent cooling fans from turning on when needed. Also, make sure that there isn't low brake fluid or oil; this could overheat if not addressed immediately.
Dashboard warning lights: Check the manual to see what each light means. If they stay on after starting, it may be an indication of a bad sensor or other internal problem.
Headlights and tail-light failure: Faulty headlight or tail light fuses are common in this model, but more serious problems with the electrical system can cause these issues as well.
Wheel bearing noise: A wheel bearing that has worn out should be replaced immediately. It is very important that you don't drive your HiAce with a bad wheel bearing any longer than necessary, because it could damage the axle beyond repair.
Rear suspension clunking/squeaking: This noise is usually caused by worn shock absorbers which aren't damping suspension components adequately.
Vehicle pulls to one side: First, check the wheel alignment to see if it needs to be reset. If that doesn't fix the problem, then try replacing your tyres with new ones of the same type and size. It's also possible that something is bent or misaligned in the steering system which will need attention by a qualified service shop.
There are many other problems you may encounter with your HiAce van. The best way to prevent these issues from happening in the first place is by maintaining regular scheduled maintenance with a reputable repair shop.
​
Related:
We Deliver Across South Africa!
If you cannot come and collect your Toyota salvage parts yourself, we use the best couriers in South Africa to deliver to your door. We do NOT have an online store, so all purchases are made via phone calls.
Sell Your Hi-Ace For Parts!
We buy non-runners and accident-damaged Toyota's and sell them for parts. We will consider all vehicle types no matter how bad the damage. If you wish to get cash for your car, please get in touch with us today!
You Are In Safe Hands!
We've handpicked the best salvage yards in South Africa to ensure that you'll have no trouble finding the right parts to fix your car. Our team of auto scrap yard experts have been serving the public for years!
Toyota's Stripping For Spares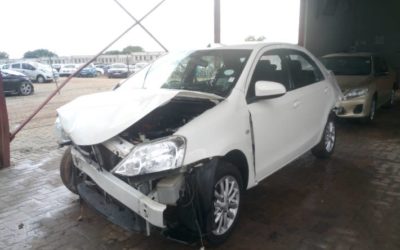 This vehicle is accident damaged and being stripped for spare parts. If you would like to purchase a specific part of this vehicle, please email us through our contact us page. Get Prices For Popular Parts For the Toyota Etios Front bumper Hood Windshield Headlight...