Used Toyota Supra Parts For Sale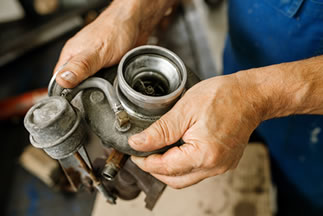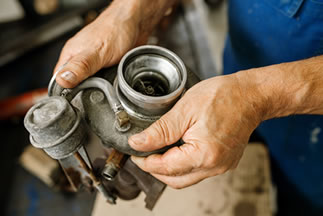 Looking for hard-to-find authentic spares for your car? We're one of South Africa's top online genuine used parts providers. With our vast supply of spares, we are certain to have what you need. We give a substantial array of high quality second-hand Toyota spares at competitive prices. We only offer quality car or truck parts and carry out thorough inspections on each and every second-hand part we market so that you can buy from us with reassurance.
Our Stock


Please do not hesitate to contact us if you are looking for a particular component or just wish to browse. We specialize in providing spares from all around South Africa for a wide range of makes and models. We are only a phone call away, so there really is no need to travel from scrap yard to scrap yard wasting both your time and petrol trying to find the right Toyota spares for your vehicle.
Recent Supra Part Requests
Date

vehicle-year

Engine

Requirements

2023-08-16 03:13:57 +00:00

1996

I need a firewall insulation for a 1996 Toyota Supra mk4

2023-07-21 13:04:47 +00:00

2020

3.0 I6

Looking for Toyota supra high pressure fuel pump

2023-03-30 04:02:13 +00:00

2020

Hi I'm looking for any mk5 supra gr spares

2023-02-12 17:34:07 +00:00

1994

3000

Supra mrk 4 driver seat motor

2023-02-06 18:47:37 +00:00

2021

3l

Need a cover for the left light cover only glass cover only

2023-02-03 17:13:48 +00:00

1994

3000

Need a gear for driver seat

2023-01-23 12:46:31 +00:00

Mk

No

Body door hood any parts

2023-01-16 07:24:30 +00:00

2021

3.0

Hi, I am looking for a left side (passenger) side skirt for a MK5 Toyota Supra.

Please let me know if you have any in stock and price.

Thank you

2023-01-05 12:13:37 +00:00

1994

3.0

Good afternoon,

I wanted to find out if you have any parts for the aforementioned vehicle.
I am looking for a left hand headlight, left hand fender, fuse box, washer bottle and bonnet.

Kind Regards,

Andrew

2022-12-18 11:06:22 +00:00

1984

2,8

Looking for a Toyota Supra mk2 windsreen.

2022-12-18 11:06:20 +00:00

1984

2,8

Looking for a Toyota Supra mk2 windsreen.

2022-12-14 03:32:27 +00:00

1988-1990

2000cc

looking for toyota throttle body oem #22210-70270

2022-12-04 07:30:38 +00:00

1988-1990

2000cc

Toyota Supra
looking for used part
3 generation, restyling 08.1988 - 04.1993
Electrics, Heating & Air Conditioning - Vacuum Piping
VALVE, MAGNET (FOR IDLE UP DEVICE)
Genuine Toyota (88690-22490)


2022-12-04 07:27:36 +00:00

1988-1990

2000cc

(89421) 89420-24020 01 08.1988 - 08.1990 SENSOR ASSY, VACUUM (FOR E.F.I.) GA70.
Also looking for used Complete Throttle body for GA70 OEM part # 22210-70270

2022-12-04 02:20:26 +00:00

1994

3.0L

Good Morning.

I need help I need prices on NEW & USED gearbox prices for a 1994 mk4 Toyota supra manual please!

I need all the prices you can give me for the gearboxes that will handle the power of the car!...
Thanks in advance.

Kind Regards.
Monique.

About the Supra
About The Toyota Supra
The Toyota Supra is a famous sports car that was manufactured by Toyota. It was originally co-developed with Germany based BMW. This model was first brought into the market as the 1986 Toyota Supra. The current generation of this model were first introduced in 1998 until 2002 then again in 2006 but ceased production in 2008.
Engine
The engines in the Toyota Supra are normally aspirated, lightweight and designed for high revving and power. There is a 2JZ-GTE engine fitted to the Supra and this is an inline-6 cylinder. The engine has a displacement of 2997.00 cm and the bore and stroke is 92.0 x 75.1 mm respectively. The valvetrain is 24 valves, DOHC with variable valve timing (VVT). It has an output power of 280 hp at 5600 rpm and 319 ft/lbs torque at 3700 rpm with a compression ratio of 10.0:1. The max horsepower of the Supra is at 6800 rpm with a redline of 7100 rpm. For transmissions, there is 5 speed manual and automatic transmission available for this model.
A common problem was experienced by many owners which resulted to costly repairs or engine replacements may be necessary. There were some problems that owners had encountered on their engine which included; oil leak, water pump failure, faulty ignition coils, blown head gasket and timing chain failure resulting in complete engine replacement.
The Toyota Supra was produced based on the idea that it's not only an affordable sports car but a vehicle that boasts luxury in grand style as well as great performance in its class. features a rounded front grille, body colored bumpers, alloy wheels, sleek headlights and dual mufflers. It was available in either silver or blue color for the exterior paint while an appealing cabin is fitted with high end leather upholstery that offers great comfort for passengers. The features available were limited but it provided the essentials including; power windows, power mirrors, upgraded sound system with CD player along with other convenience amenities like keyless entry.
The Toyota Supra has always been an iconic car ever since its launch in 1986 through 1998 model year until 2002 which came back again from 2006 to 2008. In 1996 a six-speed manual transaxle became an option on some models which made even better performance because of the improved gear ratios spread over all five speeds. This car has an impressive engine capacity which is measured at 2997.00 cm displacement. The bore and stroke are 92.0 x 75.1 mm respectively while the valvetrain is 24 valves, DOHC with variable valve timing (VVT).
The Supra was not only popular in Japan but globally as well especially in the United States which was one of its largest markets for this model. This car's popularity grew due to the fact that many celebrities were seen driving this car around which also made it more desirable among young audiences even today. The Toyota Supra has always been a sports car that provides luxury, performance and elegance altogether in just one model making it a legend that will never die out from the automotive industry anytime soon.
Related:
We Deliver Across South Africa!
If you cannot come and collect your Toyota salvage parts yourself, we use the best couriers in South Africa to deliver to your door. We do NOT have an online store, so all purchases are made via phone calls.
Sell Your Supra For Parts!
We buy non-runners and accident-damaged Toyota's and sell them for parts. We will consider all vehicle types no matter how bad the damage. If you wish to get cash for your car, please get in touch with us today!
You Are In Safe Hands!
We've handpicked the best salvage yards in South Africa to ensure that you'll have no trouble finding the right parts to fix your car. Our team of auto scrap yard experts have been serving the public for years!
Toyota's Stripping For Spares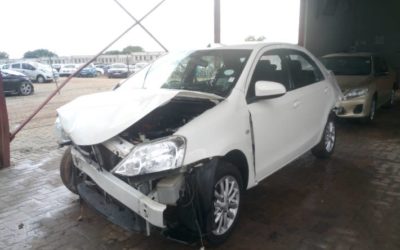 This vehicle is accident damaged and being stripped for spare parts. If you would like to purchase a specific part of this vehicle, please email us through our contact us page. Get Prices For Popular Parts For the Toyota Etios Front bumper Hood Windshield Headlight...