Used Toyota Prius Parts For Sale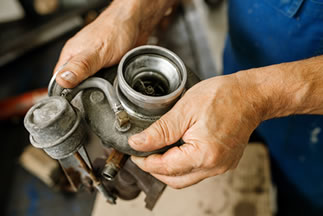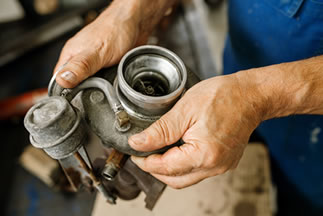 Are you wanting authentic spares for your Prius that are challenging to come by? We are one of South Africa's most trusted online sellers of authentic used parts. You can be confident we have the part you need with our wide array of parts available. We offer up an incredible range of high quality Toyota spares at competitive prices. We only offer high-quality used auto parts and do thorough inspections on every used component we sell, so you can purchase with confidence from us.
Our Stock


Please contact us if you are looking for a particular component or just wish to browse. We specialize in providing spares from all around South Africa for a broad variety of models. We're just a phone call away, so there's no need to waste time and gas driving from scrap yard to scrap yard looking for the appropriate Toyota spares for your Prius.
Recent Prius Part Requests
Date

vehicle-year

Engine

Requirements

2023-11-10 05:40:27 +00:00

2006

1500

Looking for the hybrid battery modules

2023-10-25 12:00:15 +00:00

2016

hybrid 2016

2023-10-12 18:45:21 +00:00

Looking for the electrical power steering.

2023-10-02 10:21:45 +00:00

2013

Looking for an AC motor for 2013 Toyota Prius

2023-10-02 10:21:45 +00:00

2013

Looking for an AC motor for 2013 Toyota Prius

2023-09-27 10:22:46 +00:00

2004

1.5

Good day
I hope you are well
Do you by any chance have a Toyota Prius 2004 Hydrid battery available for sale ?
Kindly advise on the rate and stock availability

You prompt response will be highly appreciated

Regards
Emilia Cossa
+258842037942

2023-09-26 13:51:47 +00:00

2004

Good day
I hope this email finds you well
I'm looking for a Toyota prius 2004 Hydrid battery replacement , kindly advise on the rate and stock availability

Regards
Emilia

2023-09-21 12:54:25 +00:00

2009

1.8

need the gearbox please

2023-09-13 15:20:27 +00:00

1NZ

Need 5 Aircone compressors, for 1nz engine?

2023-09-01 11:13:47 +00:00

2008

1.5

looking for hybrid battery for the prius

2023-09-01 11:13:45 +00:00

2008

1.5

looking for hybrid battery for the prius

2023-07-23 17:18:50 +00:00

Hi. I am looking for a Toyota Prius EPS to install in my old Nomad.
Thanks in advance

2023-07-01 21:04:22 +00:00

2009

1.8

I need hybrid battery pack

2023-05-23 13:59:26 +00:00

2012

I'm lookin for a Toyota Prius 2012 headlights and bonnet

2023-04-29 08:43:03 +00:00

2010

1.8

Left front wheel arch liner plus clips if possible
About the Prius
About The Toyota Prius
The Toyota Prius has been in South Africa for more than 10 years. It is reported that its sales have grown by more than 15% and it has proved to be a popular family car or as an alternative taxi in South Africa. The huge demand of this vehicle forced Toyota to increase the capacity of the production line. This has an influence on the waiting time for a new car. The current waiting time is reported to be more than 4 months and this number is expected to grow. It also means that it will take a longer period until a new car from the showroom will be seen in South Africa.
Toyota Prius Spares are also in high demand here in South Africa. We are already used to the fact that foreign parts suppliers ship the Toyota Prius Spares parts directly from Japan and because of this, it may take up to 4 weeks before they arrive at our doorstep.
All these factors have an influence on the second-hand market for a new or used Toyota Prius. People are willing to pay more for this car than they used to because of the demand and the long waiting period that you will have if you want to buy a new one.
Related:
We Deliver Across South Africa!
If you cannot come and collect your Toyota salvage parts yourself, we use the best couriers in South Africa to deliver to your door. We do NOT have an online store, so all purchases are made via phone calls.
Sell Your Prius For Parts!
We buy non-runners and accident-damaged Toyota's and sell them for parts. We will consider all vehicle types no matter how bad the damage. If you wish to get cash for your car, please get in touch with us today!
You Are In Safe Hands!
We've handpicked the best salvage yards in South Africa to ensure that you'll have no trouble finding the right parts to fix your car. Our team of auto scrap yard experts have been serving the public for years!
Toyota's Stripping For Spares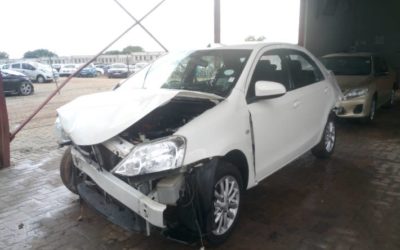 This vehicle is accident damaged and being stripped for spare parts. If you would like to purchase a specific part of this vehicle, please email us through our contact us page. Get Prices For Popular Parts For the Toyota Etios Front bumper Hood Windshield Headlight...