Used Toyota RunX Parts For Sale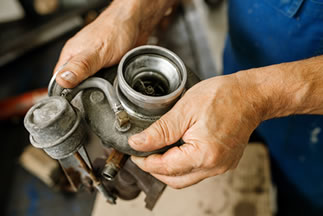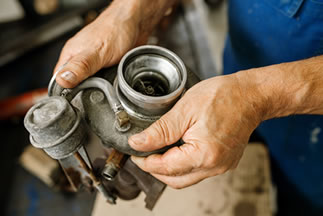 Need real parts for your car which are difficult to find? We're among South Africa's top online authentic used parts providers. You can depend on that we have the component you'll need with our huge selection of parts available. We supply a massive collection of high quality second-hand Toyota spare parts at competitive prices. We only offer high-quality used auto parts and do thorough inspections on each one we sell, so you can purchase with confidence.
Our Stock


Please contact us if you are looking for a particular component or just wish to browse. We specialise in supplying parts from a wide range of Toyota models in South Africa. We're just a phone call away, so there's no need to waste time and gas driving from scrap yard to scrap yard looking for the appropriate Toyota spare parts for your RunX.
Recent RunX Part Requests
Date

vehicle-year

Engine

Requirements

2023-11-30 14:55:57 +00:00

2000 - 2002

1.4

I'm looking for 4zz engine

2023-11-30 08:18:15 +00:00

2004

Good day I'm looking for the aircorn pipe inlets ,do you have stock ?

Thanks

2023-11-28 19:01:38 +00:00

2005

1.6

I'm looking for fender (right front) and side view mirror(right) headlamp (right) foglights in bumper mounts

2023-11-27 10:11:11 +00:00

2003

1. 4

I want front grill and a front bumper

2023-11-21 06:31:40 +00:00

2005

1.8

I am looking for a Runx 180i RSI plastic engine top cover replacement

2023-11-16 04:11:21 +00:00

2004

1.6

Looking for Electrical 4 pin coil connectors

2023-11-04 12:01:24 +00:00

2006

1.4

Parts available

2023-11-04 10:27:00 +00:00

2007

1.4

Front seats
Left side view mirror

2023-11-03 19:43:01 +00:00

2007

Spare wheel cushion

2023-11-03 07:46:28 +00:00

2007

180

1x ecu
1x ignition +key with button immobilizer
1x wire harness

2023-10-30 15:39:18 +00:00

2005

140RT

Hi, I'm looking for a computer box(ECU)

2023-10-26 02:42:05 +00:00

2006

1.4

Gearbox bolts
R/side engine mounting
Mountains bols

2023-10-12 18:38:56 +00:00

2003

1.6

rear axle

2023-10-09 06:23:39 +00:00

2006

1.4

Throttle Body

2023-10-07 14:44:59 +00:00

2006

1.4

Looking for throttle body
About the RunX
About The Toyota RunX
The Toyota RunX is the entry level sedan from Toyota in South Africa, which has become a favorite for many looking to get into their first car. With strong power and torque and excellent fuel economy, this vehicle will surely be a hit with its young target market. It also boasts limited damage repair if you have an accident, as well as Roadside Assist if you break down on the side of the road. The 5-door model ensures comfort for all passengers, and it includes AUX port to connect any MP3 players or smart phones.
Engine
The Toyota RUNX cars are available in both 1.5-litre and 1.3-liter Dual VVT-i engine models, depending on their variant. The Dual VVT-i system is one of the latest technologies by Toyota that optimizes fuel efficiency and power in a four-stroke motor. It optimizes the intake and exhaust timing for better fuel efficiency, while at the same time maximizing power output.
Related:
We Deliver Across South Africa!
If you cannot come and collect your Toyota salvage parts yourself, we use the best couriers in South Africa to deliver to your door. We do NOT have an online store, so all purchases are made via phone calls.
Sell Your RunX For Parts!
We buy non-runners and accident-damaged Toyota's and sell them for parts. We will consider all vehicle types no matter how bad the damage. If you wish to get cash for your car, please get in touch with us today!
You Are In Safe Hands!
We've handpicked the best salvage yards in South Africa to ensure that you'll have no trouble finding the right parts to fix your car. Our team of auto scrap yard experts have been serving the public for years!
Toyota's Stripping For Spares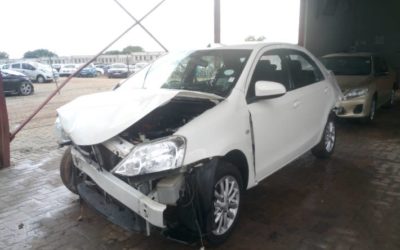 This vehicle is accident damaged and being stripped for spare parts. If you would like to purchase a specific part of this vehicle, please email us through our contact us page. Get Prices For Popular Parts For the Toyota Etios Front bumper Hood Windshield Headlight...