Used Toyota Verso Parts For Sale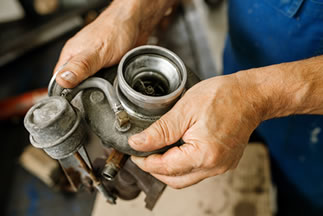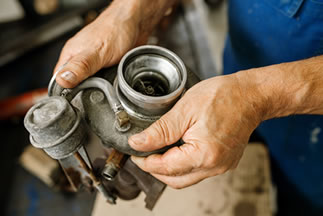 Do you want authentic spares for your Verso that are hard to find? We are one of South Africa's most trusted online sellers of authentic used parts. With our large range of Verso parts offered, you can be assured we will have the part you'll need. We give a huge collection of high quality Toyota spares at competitive prices. We only offer high-quality used auto parts and do thorough inspections on each one we sell, so you can purchase with confidence.
Our Stock


Whether you are after a specific part or want to browse, please feel free to contact us. We specialize in providing spares from all around South Africa for a wide range of models. We are just a phone call away, so don't waste time and petrol going from scrap yard to scrap yard looking for Toyota Verso spares.
Recent Verso Part Requests
Date

vehicle-year

Engine

Requirements

2023-11-30 04:17:32 +00:00

2012

Need headlights with full mechanism for 2012 verso

2023-11-23 14:15:28 +00:00

2011

1.6

Right rear lamp of a toyota verso 1.6 model 2011

2023-11-22 14:45:27 +00:00

2012

1.8

I require the following parts to replace that which has been damaged in a hail storm:
- front bonnet
- head lamps left and right
- bonnet cowl panel left
- bonnet cowl panel right
- rear tail lights, left and right

In silver colour preferred.
Please can you quote me and send by email.
Best regards
Heeran


2023-11-22 13:21:36 +00:00

2010

1ZR

I am looking for 1ZR engine valve

2023-11-22 13:21:36 +00:00

2010

1ZR

I am looking for 1ZR engine valve

2023-11-16 06:45:14 +00:00

2004/2005

1.6

IM LOOKING FOR A ELECTRONIC ACCELERATOR THROTTLE PEDAL

2023-11-15 06:18:43 +00:00

2009

1600

looking for Verso 145/70d17 spare tyre

2023-11-10 11:11:43 +00:00

1999

1600 1Zr vvl

Can you please supply a price thanks

2023-11-02 19:42:55 +00:00

2014

Im looking for the drivers door window switch

2023-11-02 07:41:35 +00:00

2009

1.6

Looking for the Front Engine Mount Nut & Bolts

2023-11-01 10:18:20 +00:00

2010

2.0

hey am looking for GLOW PLUGS RELAY


2023-10-27 10:37:05 +00:00

2010

1.6 SX

I need an actuator part for the ABS system

2023-10-20 09:49:00 +00:00

Am looking for a Toyota Verso 2006 full side mirror right hand side

2023-10-12 08:24:04 +00:00

2010

NEED A FRONT LEFT HEADLIGHT FOR A TOYOTA VERSO 2010. PLEASE RESPOND

2023-10-10 06:18:16 +00:00

2008

I'm looking for a Toyota verso crankshaft
About the Verso
About The Toyota Verso
The Toyota Verso is for those who want to make more of their journey. It's the perfect balance of space, comfort and safety, all with that modern Toyota design. You'll notice it from the start, with its sporty interior, high-quality materials and easy-to-use controls. And while you're driving away in your new Toyota Verso, you'll also notice its use of Super CVT Automatic transmission technology and great fuel economy, which could save you up to R2 897 per year in fuel costs.
Engine
The Toyota Verso has a range of four-cylinder petrol engines available. Cylinder configuration is either in inline or with a transverse engine layout. Engine code prefixes are 1NZ, 1AZ and 2NZ. The engines become more powerful as the numerical value increases. This model offers diesel and petrol engines with either one or two turbochargers. The petrol engines all have a maximum power output of at least 122PS, while the diesel engines have a maximum power output of at least 109PS.
Related:
We Deliver Across South Africa!
If you cannot come and collect your Toyota salvage parts yourself, we use the best couriers in South Africa to deliver to your door. We do NOT have an online store, so all purchases are made via phone calls.
Sell Your Verso For Parts!
We buy non-runners and accident-damaged Toyota's and sell them for parts. We will consider all vehicle types no matter how bad the damage. If you wish to get cash for your car, please get in touch with us today!
You Are In Safe Hands!
We've handpicked the best salvage yards in South Africa to ensure that you'll have no trouble finding the right parts to fix your car. Our team of auto scrap yard experts have been serving the public for years!
Toyota's Stripping For Spares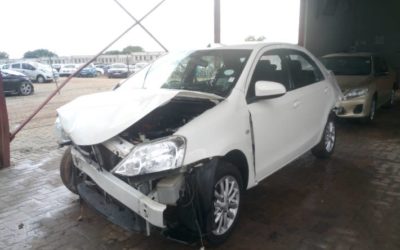 This vehicle is accident damaged and being stripped for spare parts. If you would like to purchase a specific part of this vehicle, please email us through our contact us page. Get Prices For Popular Parts For the Toyota Etios Front bumper Hood Windshield Headlight...