Used Toyota Aygo Parts For Sale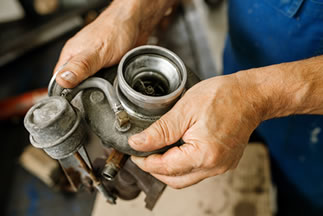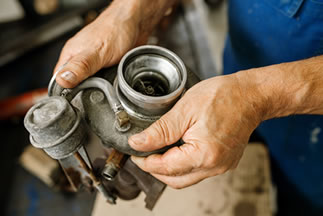 Looking for hard-to-find authentic spares for your car? We are one of South Africa's most trusted online sellers of genuine used parts. You can depend on that we have the component you'll need with our wide array of parts available. We present a substantial selection of high quality Toyota parts at competitive prices. We only offer quality used car components and execute thorough checks on each and every used part we sell to enable you to buy from us with confidence.
Our Stock


Please do not hesitate to contact us if you are looking for a particular component or just wish to browse. We specialize in providing spares from all around South Africa for a wide range of models. We're only a phone call away, so there really is no need to travel from scrap yard to scrap yard wasting both your time and petrol trying to find the right Toyota parts for your car.
Recent Aygo Part Requests
Date

vehicle-year

Engine

Requirements

2023-11-21 14:01:21 +00:00

2016

1.0

I need 2 x left hand doors for a 2016 Toyota Aygo please?

2023-11-14 19:12:34 +00:00

2016

1kr

Oil pump strainer for the oil pump

2023-11-12 06:19:17 +00:00

2011

1000cc

Looking for a rear right window

2023-11-07 12:08:26 +00:00

2021

Good day, I am looking for parts on a Toyota aygo 2021. Both front fenders, headlights and bumper

2023-11-02 07:54:35 +00:00

2021

Good day, I am looking for prices on a Toyota aygo 2021.

L/f fender
R/f fender
L/f fender liner
R/f fender liner
R/f headlight
F/bumper


2023-10-10 07:28:46 +00:00

2018

1.00

looking for headlights, 2018-2022 model
facelift with led day driving lights

2023-10-10 07:07:39 +00:00

2018

1.00

Looking for headlights, 2018-2022 model

2023-09-29 07:01:02 +00:00

2017

1000

please notify by email with a quote it is the passenger side front and rear door

2023-09-27 06:57:10 +00:00

2017

Good morning

Hope you are well

Could you assist I am looking for parts on the Toyota Aygo 2017

Front bumper
Front bumper foam
Radiator
Air deflectors
Right and left head lamp
Right Front bumper slide
Bonnet
Bonnet hinges
Number plate and base
Bumper grille
Regas aircon

2023-09-25 19:35:20 +00:00

2011

1.0

Im looking for a petrol pump ASAP for my Aygo 1.0 2011 model.

2023-09-15 18:32:19 +00:00

2018

1000

Looking for side lift scissor jack for the Aygo. Got to fit into the case in the spare wheel in boot. The standard size is too long.

2023-09-11 08:03:20 +00:00

2012

1 L

Hi, Looking for a passenger side rear tail light housing for a 2012 Toyota Aygo

2023-09-08 19:17:09 +00:00

2012

1.0

Radiator expansion tank
Right hand side mirror with wing

2023-09-02 04:56:14 +00:00

2011

Water tank

2023-09-02 04:54:59 +00:00

2011

1.0

Right hand side mirror
About the Aygo
About The Toyota Aygo
The Toyota Aygo is part of Toyota's range of city cars that were designed to be easy to drive and park. It was designed with the idea of making it cheaper for people to purchase while offering exceptional fuel economy. The Toyota Aygo comes in a number of body colors and several trim levels. Most models feature remote central locking, front fog lamps and rear tinted windows. With a range of engines, gearboxes and optional extras, there's a Toyota Aygo for everyone.
Engine
The Toyota Aygo features three different versions of the 1.0-litre engine, depending on specification; ZA, ZC, and the range-topping X version. The most economical variant is the ZA unit, offering 68.9mpg and 85g/km (taxable) in Urban mode, and up to 93.3mpg with an onboard trip computer equipped.
Common parts sold on the Toyota Aygo
Engine block
The engine block houses all components within it and can include: cylinder liners, pistons, crankshaft, oil pan and more. The engine block functions by housing all parts that contribute towards turning energy into power. Pistons move up and down inside cylinders to cause this motion while fuel/air mixture is ignited by spark plugs to provide further energy for power creation.
Pistons
The pistons are connected to the crankshaft via connecting rods and work with the engine block to convert pressure into power. The pistons are in two forms – connecting rods also contain pistons in this component, in which they move up and down inside the cylinder to generate compressed gases or liquid for power.
Cylinder head
The cylinder head is responsible for providing an air/fuel mixture to the engine, which is then ignited using spark plugs. The air intake is connected to this component where it can be adjusted depending on operating conditions. It also houses the valve train that allows flow in and out of the engine block through valves.
Crankshaft
The crankshaft converts reciprocating motion into rotary motion so that it may be conducted throughout mechanisms such as gears or pulleys. This will allow efficient movement of machines and objects involving rotating parts via linear force.
Engines cannot function without these components – they are required to convert energy from one form into another required mode.
Camshaft
The camshaft is responsible for opening the valves in the cylinder head, which allow either intake or exhaust to occur when needed. The shape of the camshaft will determine what happens to each valve within the cylinder head – it will influence whether they are opened or closed under certain conditions.
Valves
The engine requires an air/fuel mixture to be conducted into it via intakes and exhausted out of it via exhuast valves activated by different variables such as crankshaft rotation/engine speed/valve timing etc. This will cause airflow through or out off the cylinders when required so that power may be generated for movement purposes. As mentioned above, there are two main forms of valves in this component – exhaust and intake.
Oil pan
The oil pan holds oil for lubrication purposes when the engine is running, ensuring that friction between components are contained within safe levels. Oil also plays an important role in protecting sensitive components from excessive heat by dissipating it away from these parts.
Common Toyota Aygo body parts sold
Grille
A grille allows intakes to be located in specific areas where air may be directed into different mechanisms, e.g., cooling fan blades, radiator fins etc. This system enables smooth coolant flow throughout the vehicle's environment to ensure everything runs smoothly with no interruptions to its function due to high temperatures or obstructive debris entering intakes/inlets which could result in malfunction.
Bonnet
The bonnet is attached to the car frame with hinges, which can be opened up when accessing actual engine components. The main function for this part is to keep the engine parts safe from external elements such as water, mud or dust by covering these objects within its confines. This component also contains under-bonnet light units that are accessible when opening the bonnet so that surroundings may remain visible in low visibility conditions or darkness.
Radiator
The radiator cools down hot coolant fluid inside it so it can be recirculated back into the system via a pump connected to systems that require cooled fluids for optimal performance. The radiator functions by dissipating heat into surrounding air currents – this will cause the temperature of ambient air increases by absorbing this heat through flowing water.
Wheel rim
A wheel rim (or "wheel disc") is an important part of a car's structure, as it will be responsible for supporting its tyres within environments where they may experience wear and tear over time. This component also provides stability to the vehicle's wheels by containing them inside it at all times, allowing them to move up and down, side-to-side without losing contact with the ground. It is critical that rims are maintained regularly in order to prevent damage due to external factors like potholes or debris on the roads that could cause impact with your tyre(s) which can result in accidents if attended to immediately via repairs or, in worst case scenarios, tyre replacement.
Rear windscreen
The rear windscreen is another important body part that protects vehicle occupants from external impacts by containing parts of the car's structure inside it at all times. This cover is effective when preventing debris or other objects entering the car cabin during normal driving conditions when small pebbles may be kicked up on roads by tyres due to surface textures etc.
Front windscreen
The front windscreen is another piece of glass that works in a similar way to the rear windscreen by protecting vehicle occupants from external impacts. This windscreen is effective when preventing debris or other objects entering the car cabin during normal driving conditions when small pebbles may be kicked up on roads due to surface textures and movements of tyres on and off road.
Bootlid
The bootlid is the rear-end cover of the car that allows access to different parts once it is lifted open. The boot's interior can be accessed by rotating the entire body upwards to allow room for loading larger objects into the trunk/boot space – this part holds items like luggage or shopping bags in place so they don't move around during transit. Some vehicles may also have foldable seats located within their trunks so more spaces are made available for transporting goods etc. Folding these parts down will require your bootlid to be opened first, allowing you to rotate these components outwards and then downwards until flat surfaces are created for extra storage capacity or seating space (if applicable).
Doors/Fenders
The doors open to allow access to the car's interior cabin while fenders are attached to the vehicle via metals bars so they can't be removed easily. The front and back ends of cars will have individual doors that allow occupants easy entrance to the inside space where they can sit down comfortably, buckle up using seatbelts and engage in normal driving activities like steering, braking etc.
Fenders are another part of this exterior mechanism that keeps the tyres from moving outside their rims as mentioned earlier on – failure to secure these parts could result in your tyre(s) detaching from its rims during transit so it is important that you check for signs of wear and tear as not doing so may result in accidents during driving.
Rear bumper
The rear bumper component is an important piece of the car's exterior that protects edges and corners of the car from external impacts like collision with other cars, small pebbles kicked up on roads due to movement of tyres etc. Bumpers are usually made out of metal or plastic depending on the vehicle model you own so they can absorb shocks during driving conditions when materials may clash with each other without causing too much impact damage to either party.
Front bumper
A front bumper is an element of protective bodywork found at the front end of most cars that prevents collision with stationary objects but also deals with impacts for moving ones as well. The nose or headlamps will be mounted within this part so they cannot break off even if the vehicle is involved in heavy collisions with walls, poles etc. Bumpers are effective during most driving conditions but aren't the best form of protection against very strong impacts (for example, with trees or concrete posts) because they can bend or break away entirely depending on the severity of the crash.
Aircon pump
The aircon (or A/C) pump is a device that forces refrigerated air into the car's cabin to keep passengers comfortable and relaxed during transit. This part works by pulling in external atmospheric air and then sending this stream inside where vents located on different surfaces will blow it onto the car occupants. The cool temperature helps create an atmosphere of calmness – whether you're stuck in traffic or traversing difficult roads with sharp turns, bumps and sudden obstacles.
Shock absorbers
The shock absorbers are another component found at both ends of vehicles that helps absorb sudden shocks and movements from road surfaces so they do not impact people sitting inside the vehicle's cabin as severely as they would if left unprotected. These gadgets work by releasing trapped hydraulic fluid from a cylinder located within their bodies and then send it through porous membranes that can handle the pressure while absorbing shocks.
Power steering pump
The power steering pump is a device that helps maintain road contact between tyres and the ground during transit. The wheels need to remain in touch with the surface they are on so you can manoeuvre your car accordingly. This component is responsible for raising the pressure of hydraulic fluid from within its body so it can be sent through a hose leading towards the steering mechanism where it helps turn the wheels left or right. The operation of this device is almost entirely mechanical so there are no electronic components included to hinder the process of moving your car around wherever you want to go.
Window winder mechanism
The window winder mechanism consists of a handle that unwinds along its axis to allow the windows to be rolled down. These handles will often feature some form of locking mechanism so they can lock in place once you have decided which portion you want them to open up. This is a safety measure set into play by car manufacturers because it keeps children from being able to operate the windows without adult supervision and also prevents them from being accidentally opened on their own while the vehicle is in motion.
Window switches
The window switch is a device that consists of a button or a toggle which can be pressed upwards to open up the windows of your car. These components are usually paired with one another so you have to press on both sides of the handle at once in order to get them moving.
Some cars also feature automatic window switches that can be activated when in close proximity with the vehicle's central locking button in order to open up all the windows at once in a single action.
Indicator switch
The indicator switch, or turn signal switch is a device that allows users to tell other road users where they are planning on moving to via illuminating the vehicle's direction indicators. This switch can either be push-powered or pull-powered so it is easy for occupants to activate them even while wearing gloves or driving bare handed due to how simple they are to operate.
Our scrap yard can help you find all of the above Toyota Aygo spares and more!
Related:
We Deliver Across South Africa!
If you cannot come and collect your Toyota salvage parts yourself, we use the best couriers in South Africa to deliver to your door. We do NOT have an online store, so all purchases are made via phone calls.
Sell Your Aygo For Parts!
We buy non-runners and accident-damaged Toyota's and sell them for parts. We will consider all vehicle types no matter how bad the damage. If you wish to get cash for your car, please get in touch with us today!
You Are In Safe Hands!
We've handpicked the best salvage yards in South Africa to ensure that you'll have no trouble finding the right parts to fix your car. Our team of auto scrap yard experts have been serving the public for years!
Toyota's Stripping For Spares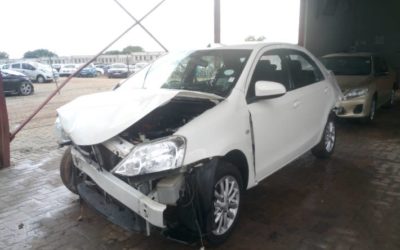 This vehicle is accident damaged and being stripped for spare parts. If you would like to purchase a specific part of this vehicle, please email us through our contact us page. Get Prices For Popular Parts For the Toyota Etios Front bumper Hood Windshield Headlight...