Used Toyota Condor Spares For Sale
Looking for a Toyota Condor stripping for spares?
FIND YOUR PARTS
Used Toyota Condor Parts For Sale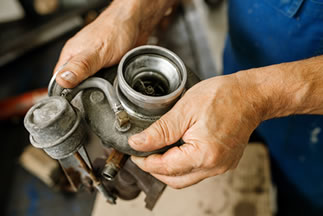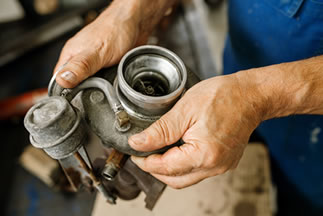 Do you need authentic spares for your Condor that are challenging to locate? We are among South Africa's top online genuine used parts providers. With our large range of Condor parts available, you can be assured we will hold the part you need. We offer up a large assortment of high quality second-hand Toyota parts at competitive prices. We only offer high-quality used auto parts and do thorough inspections on every used component we sell, so you can purchase with confidence from us.
Our Stock


Please contact us if you are looking for a particular component or just wish to browse. We specialise in supplying spares from a wide range of Toyota models in South Africa. We are only a phone call away, so there really is no need to travel from scrap yard to scrap yard wasting both your time and petrol trying to find the right Toyota parts for your car.
Recent Condor Part Requests
Date

vehicle-year

Engine

Requirements

2023-11-29 16:03:53 +00:00

2004

Looking for Stabilizer bar
Length: 1130 cm

2023-11-24 12:16:49 +00:00

2005

2.0l

Tailgate

2023-11-21 21:44:41 +00:00

2003

2.4

Hi i need a ecu immobilizer box for condor 2003 model 2rz engine

2023-11-15 11:32:41 +00:00

2001

2.4

looking for digital time clock on the dash

2023-11-14 12:15:28 +00:00

2014

1ZR

Hoping for the best

2023-11-04 09:59:00 +00:00

2003

2.4

Window winder mechanism on the driver side

2023-11-03 16:04:18 +00:00

2012

2030KG

I really need the gearbox

2023-11-01 18:56:41 +00:00

Toyota condor map sensor price

2023-10-18 20:12:29 +00:00

2002-2y

1800

Toyota Stallion-condor Front Right hand door white

2023-10-16 16:16:26 +00:00

2001 -12-11

2RZ

Your assist will be appropriate

2023-10-16 16:02:40 +00:00

1999

2RZ

I need oil pump

2023-10-06 12:11:17 +00:00

2RZ THROTTLE BODY

i hope for the best

2023-10-04 08:31:00 +00:00

3.0

Looking for Toyota condor centre bearing


2023-10-04 07:06:29 +00:00

2001

2.4 petrol

looking for a digital clock. Mine is broken?

2023-09-30 15:57:29 +00:00

2001

2.4i

I just want to enquire about the following parts:
1. Alternator
2. MAF Sensor (Mass Airflow Sensor)
3. MAP Sensor (Manifold Absolute Pressure Sensor)
4. Fuel Pressure Sensor

Thank you
About the Condor
About The Toyota Condor
The Toyota Condor is the perfect choice for those who are looking for a reliable vehicle that can stand up to the rigors of everyday life. The 1.5L carburetor engine provides more than enough power to haul around the entire family or take on weekend camping trips, and its roomy 5-speed transmission makes sure that you always have enough power on tap when you need it most. The cabin features heat-resistant bumpers that protect the vehicle from daily wear and tear, and can accommodate up to six passengers comfortably. With five doors, spacious trunks in front and back, and even a rear hatch for convienance.
Engines
The car is available with four different engines. The high end engine on the Toyota Condor model is the 3L V6 Engine, which is capable of producing a horsepower of at least 185-hp, therefore it also generates a torque of 235 Nm @ 4000 rpm. The other engine fitted in the Toyota Condor is the D4D diesel engine, which production of 100 hp.
Common parts sold on the Toyota Condor
Engine block
The engine block houses all components within it and can include: cylinder liners, pistons, crankshaft, oil pan and more. The engine block functions by housing all parts that contribute towards turning energy into power. Pistons move up and down inside cylinders to cause this motion while fuel/air mixture is ignited by spark plugs to provide further energy for power creation.
Pistons
The piston functions by moving up and down inside the cylinder to transfer energy created from ignition between fuel/air mixture. The movement of the piston is provided by a crankshaft, which converts rotational to linear energy. This function enables pistons to contribute towards engine power production.
Cylinder head
The cylinder head comprises the engine valves and valve area, which allows the air/fuel mixture to be intake and then exhausted into and out of the engine. The functions of the cylinder head include: regulating flow into and out of cylinders, igniting fuel/air mixture and keeping it in its proper place within cylinders.
Crankshaft
Responsible for rotating pistons up and down using rotational energy created from ignition, while also creating linear motion for other components like propellers or gears by moving back and forth. This function enables pistons to contribute towards engine power production.
Camshaft
The camshaft communicates rotational energy from the crankshaft to each of the pistons in a timely manner, causing their movement inside cylinders. This function enables pistons to contribute towards engine power production.
Valves
Functionality includes controlling flow into and out of the engine by allowing air/fuel mixture to pass through engine during combustion process. The valves must be opened at certain moments for this process to take place, which is provided by the timing belt or timing chain. Valves are opened using rocker arms that push down on them using lobes within camshafts.
Oil pan
The oil pan separates oil/fluid from the engine block and holds it in place. It prevents oil/fluid from entering or damaging any other components within the engine.
Engine timing belt/chain
The function of engine timing belts is to trigger all cylinders to ignite fuel/air mixture at certain moments, which enables pistons to contribute towards power production. They are also used for camshafts (to trigger valves) and crankshaft (to rotate pistons). Engine timing chains perform the same functions as timing belts but are usually more hard-wearing due to not having rubber surfaces that rotational energy wears away from them over time. This leads to engines being fixed less often as well.
Common Body Parts Needing Replacment
Grille
The grille provides air passage into engine so that it can create power by combusting fuel/air mixture. It also protects the radiator, which regulates temperature readings of engine to keep it at optimum function so as not to under- or overheat.
Bonnet
Protects the radiator and other components within engine bay from outside conditions.
Radiator
Functionality includes regulating temperature readings of the engine, which prevents it from overheating or under-cooling. This ensures proper functionality of all drivetrain components.
Wheel rim
The wheel rim is an exterior part of the car, but still considered a body part. Functionality includes transferring rotational energy from tyres to car, enabling the car to move in forward or backwards motion.
Doors
The doors provide insulation for cabin within the car, protecting passengers inside from outside conditions (e.g. wind/rain). They also allow access into and out of vehicle for it to function as transportation.
fenders
Functionality includes shielding engine parts that are usually susceptible to road grime, e.g. air filter, plug cables, etc., so they can maintain optimum functionality over time without being clogged by exterior particles like sand and mud.
Bootlid
The bootlid provides access into boot, which is an area of the car where luggage can be stored.
Rear windscreen
The rear windscreen protects passengers inside from rain or bad weather conditions while moving in reverse direction because it is directed downwards towards outside by angle. It also allows visibility when driving backwards.
Front windscreen
Functionality includes keeping car safe from outside elements like rain and hot/cold temperatures because it directs air upwards away from front to back of vehicle, especially towards the cabin located at the front. There are legal requirements for this part's function within South Africa regarding height restrictions regarding glass height to protect occupants in case of emergency.
Rear bumper
Functionality includes providing protection for other car parts (e.g. rear lights) at the back of vehicle within its line of range, especially during collisions where it absorbs energy to keep other components undamaged.
Front bumper
Much like the rear bumper, front bumpers also protect other car parts (e.g. headlights) located in front of them within their line of range/angle when it is exposed to external forces, usually during collisions that result in bumps or knocks against the vehicle. They are made of highly strong materials so they can absorb impact without breaking apart and causing injury to drivers if an accident occurs while driving.
Aircon pump
The aircon pump is an external part, unlike the other parts on this list, but still considered a body part – functionality includes circulating coolant through the car so that cabin temperature is regulated and kept comfortable throughout transportation journeys by passengers.
Shock absorbers
Functionality includes regulating impact of moving vehicle against stationary objects (e.g. bumpy road) to ensure smooth journey and protect occupants from injuries that may result in this type of travel due to outside environmental factors/influences, e.g. rougher roads during winter time or rain water that accumulates on tarmac/avement which could cause cars to lose control during high speeds.
power steering
Functionality includes regulating movement of car in response to driver inputs, facilitating easier manoeuvrability when needed for parking or drive through smaller roads.
window winder mechanism
The window winder mechanism is usually made of metal and plastic and located on the inside of doors that allow access into cabin – function is to open/close windows at will as it facilitates easy entry and exit from vehicle as long as the door (which has a power window function) hasn't been locked.
window switches
Functionality includes starting up power window functions by pressing buttons – these buttons are usually located on the driver side door of vehicle for easy access.
indicator switch
Functionality includes signalling intentions to other drivers/occupants within vehicles by means of turning on and off purposeful flash lights that indicate a specific direction being travelled in. They do not have a function if they have been tampered with or exposed to physical damage which prevents functionality.
Related:
We Deliver Across South Africa!
If you cannot come and collect your Toyota salvage parts yourself, we use the best couriers in South Africa to deliver to your door. We do NOT have an online store, so all purchases are made via phone calls.
Sell Your Condor For Parts!
We buy non-runners and accident-damaged Toyota's and sell them for parts. We will consider all vehicle types no matter how bad the damage. If you wish to get cash for your car, please get in touch with us today!
You Are In Safe Hands!
We've handpicked the best salvage yards in South Africa to ensure that you'll have no trouble finding the right parts to fix your car. Our team of auto scrap yard experts have been serving the public for years!
Toyota's Stripping For Spares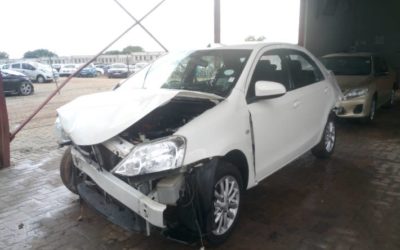 This vehicle is accident damaged and being stripped for spare parts. If you would like to purchase a specific part of this vehicle, please email us through our contact us page. Get Prices For Popular Parts For the Toyota Etios Front bumper Hood Windshield Headlight...