Used Toyota Land Cruiser Spares For Sale
Looking for a Toyota Land Cruiser stripping for spares?
FIND YOUR PARTS
Used Toyota Land Cruiser Parts For Sale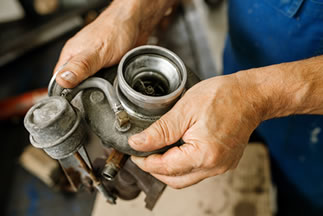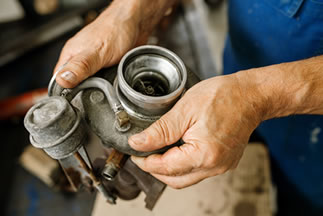 Do you need hard-to-find authentic spares for your Land Cruiser ? We are one of South Africa's most trusted online sellers of authentic used parts. You can depend on we've the part you'll need with our huge selection of parts available. We offer up a huge number of high quality Toyota spares at competitive prices. We only offer high-quality used auto parts and do thorough inspections on each one we sell, so you can purchase with confidence.
Our Stock


Please do not hesitate to contact us if you are looking for a particular component or just wish to browse. We specialise in supplying spares from a wide range of Toyota models in South Africa. We're only a phone call away, so there really is no need to travel from scrap yard to scrap yard wasting both your time and petrol trying to find the right Toyota spare parts for your car.
Recent Land Cruiser Part Requests
Date

vehicle-year

Requirements

2022-05-16 12:13:18 +00:00

2005

I'm looking for left head light and grille for land cruiser 2005 vx

2022-05-15 11:38:12 +00:00

REQUEST FOR A QUOTATION FOR TOYOTA LAND CRUISER PARTS (NEW).
QTY.
1. Stub Axle Kit (Lock nuts). 60.
2. Stub Axle. 15.

2022-05-13 12:43:34 +00:00

1978

I need a crank for old Land Cruiser

2022-05-12 14:08:05 +00:00

2000

v8

I am looking for a fusebox for a toyota land cruiser prado 2000 model

2022-05-05 10:27:51 +00:00

2006

4.2

Hi, i am looking for to seats for my Toyota land cruisers bakkie and a white tailgate. Please email me.

2022-04-30 20:23:44 +00:00

2017

4.5

Looking for a spare wheel bracket to fit on back door of the Toyota Landcruiser 76

2022-04-23 18:45:40 +00:00

1990

Quote for Toyota Land Cruiser windscreen frame 1990 model

2022-04-22 18:12:58 +00:00

2013

4.5

Hi,
Am looking for Toyota landcruiser v8 200 front suspension that's, Lower control arms L&R , Steering, Steering rack, front shocks etc

2022-04-22 14:29:40 +00:00

4.5

Hi. Do you have a complete front left door for a land cruiser 76 series station wagon, or 79 double cab? Thanks.

2022-04-17 14:32:58 +00:00

1995

4.5l Petrol

Good day .

I would like to sell my :
1995 4x4 GX 24 Valve Land Cruiser 4.5 L petrol

305 000km on the clock and ready to go on the next adventure.

This vichile is in exceptional good condition. Maticualisly looked after by previous owner. Who immigrated to the UK.
Just pack and take the road into Africa.
Body, tyres (6x BF Goodridges)and upholstery in mint condition.
Engine gearbox, diff and transfer case regularly serviced on time with full service history

Extras

Old man EMU Suspension ....
2x extra exterior mounted full on spare wheels
Front mounted 12V Winch
2x Spotlights
Front Runner roof rack
Eezi-Awn 2000 Awning
2nd battery
Two way radio
Bluetooth car radio
Solar panel
Purpose made mattress
2x Jerry can holders
Fire extinguisher
Water storage
Accessible rear windows (originals included)

2022-04-14 20:59:58 +00:00

2005

1 hz 4.2

2005 single cab 4.2 diesel cruiser.
Goeie kondiesie ratkas.
Links en regs sideshaft agter as


2022-04-10 19:50:38 +00:00

2003

v 8 Lexus

Hi, i'm looking for a complete diff for my
cruiser

2022-03-26 11:02:12 +00:00

2008

4.2

Hi. For my 70 series Land Cruiser S/W I am looking for the two rear mud guards, as well as the extension sub assys. Thanks

2022-03-24 13:40:51 +00:00

2012

4

I am looking for the rear bench behind front seats of a Toyota Land Cruiser 79 Double Cab or the Land Cruiser 76 station wagon. Not the Jump Seats in the load-bin area.

2022-03-23 16:51:42 +00:00

2011

V8

hello
Is this part fit to toyota genuine air conditioner computer denso 88650 60E42
for TOYOTA Land Cruiser 200 (J200) 4.5 D V8 (VDJ200) Diesel DE Year 01/2008 286 CH
regards
About the Land Cruiser
About The Toyota Land Cruiser
The Toyota Land Cruiser is a series of four-wheel drive vehicles produced by the Japanese car maker Toyota. They are used by civilians and peacekeeping forces worldwide and were designed primarily for off-road use, although they are just as at home on the road. The versatility of the Land Cruiser is due to its numerous configurations: it can be built up to travel over most surfaces (road, desert, rocks, etc.), outfitted for numerous roles (ambulance, fire-fighting truck, etc.), and can even be outfitted with an anti-aircraft gun in an emergency.
Engines
The Land Cruiser is available with five engine types: Toyota 1UR-FE 4.5 L V8, 2GR-FE 4.0 L V6, 2UZ-FE 4.7 L I6 Diesel, 3GR-FSE 5.7 L V8 petrol and 2JZ-FSE 7.3 L V8; the third through fifth engines are sold in Japanese markets only.
Related:
We Deliver Across South Africa!
If you cannot come and collect your Toyota salvage parts yourself, we use the best couriers in South Africa to deliver to your door. We do NOT have an online store, so all purchases are made via phone calls.
Sell Your Land Cruiser For Parts!
We buy non-runners and accident-damaged Toyota's and sell them for parts. We will consider all vehicle types no matter how bad the damage. If you wish to get cash for your car, please get in touch with us today!
You Are In Safe Hands!
We've handpicked the best salvage yards in South Africa to ensure that you'll have no trouble finding the right parts to fix your car. Our team of auto scrap yard experts have been serving the public for years!
Toyota's Stripping For Spares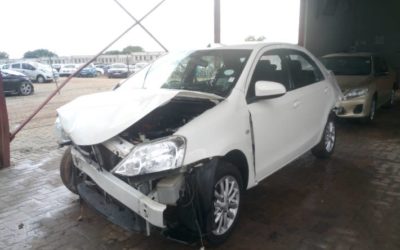 This vehicle is accident damaged and being stripped for spare parts. If you would like to purchase a specific part of this vehicle, please email us through our contact us page. Get Prices For Popular Parts For the Toyota Etios Front bumper Hood Windshield Headlight...