Used Toyota Land Cruiser Spares For Sale
Looking for a Toyota Land Cruiser stripping for spares?
FIND YOUR PARTS
Used Toyota Land Cruiser Parts For Sale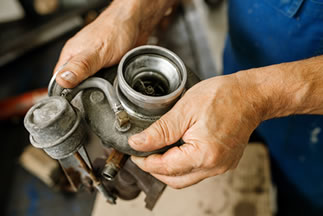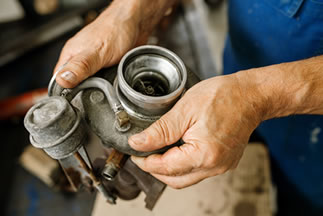 Do you need hard-to-find authentic spares for your Land Cruiser ? We are one of South Africa's most trusted online sellers of authentic used parts. You can depend on we've the part you'll need with our huge selection of parts available. We offer up a huge number of high quality Toyota spares at competitive prices. We only offer high-quality used auto parts and do thorough inspections on each one we sell, so you can purchase with confidence.
Our Stock


Please do not hesitate to contact us if you are looking for a particular component or just wish to browse. We specialise in supplying spares from a wide range of Toyota models in South Africa. We're only a phone call away, so there really is no need to travel from scrap yard to scrap yard wasting both your time and petrol trying to find the right Toyota spare parts for your car.
Recent Land Cruiser Part Requests
Date

vehicle-year

Engine

Requirements

2023-12-01 09:10:25 +00:00

197

4500

looking for a bell housing to mate a 1FZ 4500 engine to a 5 speed cats iron landcruiser gearbox, left and right engine mountings for 1FZ 4500 and a heavy duty clutch plate for fine spline gearbox shaft.

2023-11-16 14:44:16 +00:00

2019

3l

looking for parts for Toyota landcruiser
Rhs Head lamp, Grille, Front bumper, Fog lamps, Bonnet, Radiator support panel, Turbo and actuator, Tail lamp rhs, Rear Bumper, Bumper lamps, radiator, Aircon Radiator ,Couling, fan blade, Tail gate, Wing mirror

2023-11-16 11:41:44 +00:00

2010

4.2

I require a front complete diff for a Land Cruiser 4.2

2023-11-15 08:08:11 +00:00

2007

4.2

Hi we are looking for a rear door (the one that the spare wheel attaches to) for our 2007 Land Cruiser 76 4.2 D Station Wagon. Thanks

2023-11-07 11:08:34 +00:00

would like to find out if you have the following items , 1 shock sport Toyota Landcruiser ome60001 2 shock sport 100IFS R Toyota ome60002 3 guard c/w bolt and nut shock stone Toyota ome661 4 lamp incant 24V H4 high performance halogen xd24100/90 5 light globe DBL back rear light 12V 7528 double contact 6 element air refiner Toyota Landcruiser 67139-5202 7 bush spring rear Toyota coaster bus 90385-23002 8 alternator assy Toyota Landcruiser VD 27060-51010 IF YES KINDLY HELP ME WITH A QUOTATION, YOUR QUICK RESPONSE WILL BE HIGHLY APPRECIATED.

2023-11-01 16:01:39 +00:00

2003

V8

Looking for an Alternator Land Cruiser 100 V8 (Petrol).

2023-11-01 16:01:13 +00:00

2003

V8

Looking for an Alternator Land Cruiser 100 V8 (Petrol).

2023-10-31 13:42:08 +00:00

1999

4.2 diesel

Good day. I am looking for a 5 speed

manual gearbox

for Toyota Land Cruiser 100 series Diesel turbo.

It's a H151F gearbox.

Please advise price and availability.

Thank you

2023-10-31 12:12:44 +00:00

2020

TOYOTA LAND CRUISER 200 V8 4.5D VX-R A/T

looking for right side full mirror

2023-10-27 13:33:42 +00:00

1998

4.2

Looking for a steering rack for my land cruiser 100 series

2023-10-20 09:36:53 +00:00

Hi

I'm looking for Cruiser 70 series back doors

Regards
Pedro

2023-10-18 12:14:21 +00:00

2021

1.5

Looking for Toyota urban cruiser 2021 body parts
Roof
Complete boot
Back bumper
Back lights
Left side fender and fender liners

2023-10-16 12:44:35 +00:00

2000

4.7 V8

Looking for a Hydrolic brake booster for this toyota landcruiser 100 series 2UZ please

2023-10-09 11:48:43 +00:00

2000

3.0 DIESEL


Good day Sirs


We hope this email finds you well

Please we hereby request prices for parts of automatic Toyota Prado Land Cruiser, model 1KZ, year 2000, 3.0, vin number JT111GJ9500135208, engine number 1KZ-0693004 as per the descriptions below

ID DESCRIPTION QTY

01- 1 unit front Windscreen glass
02- 1unit Air bag module
03- 1 unit Steering wheel air bag
04- 1unit Dashboard airbag
05- 1 unit Front bumper
06- 1 unit set of LED spot light (left and right sides)
07- 1unit Front Grille
08- 1 unit thermostat for Prado Land Cruiser ( We do not have the sample of the required thermostat as the original one was stolen)
09- 1unit Water Radiator
10- 1 unit AC Radiator
11- 1unit Bonnet
12- 1 unit Right side front mudguard
13- 1 unit Complete Fuse box
14- 2units Water Tank for windscreen
15- 1unit Front Reinforcement
16- 1 unit set of Led Front Headlight (left and Right)
17- 1unit set of Right and left side indicator
18- 1unit Fan Blade
19- 1unit Fan Clutch
20- 1unit Radiator Guard
21- 1 set of 2 units Horns
22- 1unit Water pipe flange
23- 1unit Bonnet lock and Cable
24- 1unit Steering Box
25- 1 unit of complete Toyota 1kz automatic transmission gearbox in 100% good condition and guarantee including the transfer case
26- 1unit Diesel Turbocharger
27-Water pump

image.png

With the best regards


Cremildo Raimundo



Av. De Namaacha nº492/13

EN2

Maputo - Moçambique

Whatsapp number +258 876123321
image.png

2023-10-06 10:36:39 +00:00

Hi there, Please could you contact me, i have a large quantity of land cruiser parts that i need to sell
Regards
Braden
About the Land Cruiser
About The Toyota Land Cruiser
The Toyota Land Cruiser is a series of four-wheel drive vehicles produced by the Japanese car maker Toyota. They are used by civilians and peacekeeping forces worldwide and were designed primarily for off-road use, although they are just as at home on the road. The versatility of the Land Cruiser is due to its numerous configurations: it can be built up to travel over most surfaces (road, desert, rocks, etc.), outfitted for numerous roles (ambulance, fire-fighting truck, etc.), and can even be outfitted with an anti-aircraft gun in an emergency.
Engines
The Land Cruiser is available with five engine types: Toyota 1UR-FE 4.5 L V8, 2GR-FE 4.0 L V6, 2UZ-FE 4.7 L I6 Diesel, 3GR-FSE 5.7 L V8 petrol and 2JZ-FSE 7.3 L V8; the third through fifth engines are sold in Japanese markets only.
Related:
We Deliver Across South Africa!
If you cannot come and collect your Toyota salvage parts yourself, we use the best couriers in South Africa to deliver to your door. We do NOT have an online store, so all purchases are made via phone calls.
Sell Your Land Cruiser For Parts!
We buy non-runners and accident-damaged Toyota's and sell them for parts. We will consider all vehicle types no matter how bad the damage. If you wish to get cash for your car, please get in touch with us today!
You Are In Safe Hands!
We've handpicked the best salvage yards in South Africa to ensure that you'll have no trouble finding the right parts to fix your car. Our team of auto scrap yard experts have been serving the public for years!
Toyota's Stripping For Spares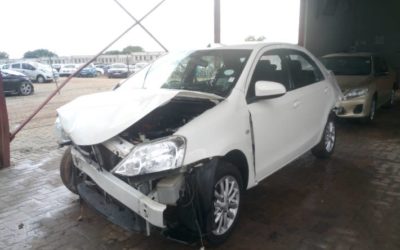 This vehicle is accident damaged and being stripped for spare parts. If you would like to purchase a specific part of this vehicle, please email us through our contact us page. Get Prices For Popular Parts For the Toyota Etios Front bumper Hood Windshield Headlight...