Used Toyota Urban Parts For Sale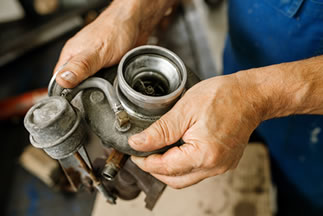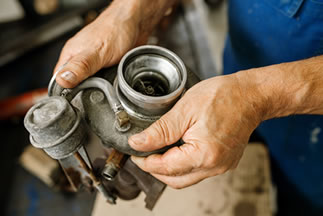 Looking for hard-to-find authentic spares for your car? We are one of the leading online used Urban parts providers in South Africa. You can be confident we've the component you need with our wide array of parts available. We present a giant array of high quality second-hand Toyota parts at competitive prices. We only offer high-quality used auto parts and do thorough inspections on every used component we sell, so you can purchase with confidence from us.
Our Stock


Please contact us if you are looking for a particular component or just wish to browse. We specialise in supplying spares for all Toyota models in South Africa. We are just a phone call away, so don't waste time and petrol going from scrap yard to scrap yard looking for Toyota Urban spares.
Recent Urban Part Requests
Date

vehicle-year

Requirements

2022-05-04 21:06:17 +00:00

2022

1.5

I am looking right side full section,right side grant &back doors,head lamp right side.

2022-05-04 20:41:34 +00:00

2022

1.5

I want right side doors&Section.driver seat.

2022-04-13 17:09:52 +00:00

2021

1.6

May I have a quotation for headlights, radiator, and bumper

2022-03-31 13:23:50 +00:00

2021

1.3xs

Right back window

2022-03-31 13:23:49 +00:00

2021

1.3xs

Right back window

2022-03-22 07:15:56 +00:00

2022

1.5

I am looking for the left rear bumper for a Toyota Urban Cruiser

2022-03-16 14:24:12 +00:00

2021

Hi i need front complete bumper with grill
Fog light hood right side
Fog light one
Headlights both
Radiator fan

2021-11-26 10:54:38 +00:00

2021

looking fro rear bumper but only the 2nd piece that clips in not the whole bumper.

2021-11-26 10:53:20 +00:00

2021

K15BN4118032

REAR BUMPER CENTRE BEADING

2021-11-24 16:41:48 +00:00

2021

I'm looking for toyota urban cruiser radiator fan bonnet

2021-11-02 07:05:52 +00:00

2020

1.5

Hi i'm looking for a Toyota urban cruiser ac condenser even if it has some damage or leaking.
About the Urban
About The Toyota Urban
Designed by Toyota Motor Corporation for the growing population living in emerging cities around the world, the all-new Toyota URBAN was inspired by speed and space, allowing people to transition their way of life to a faster rhythm. The URBAN features a streamlined cabin setting, featuring an open yet compartmentalized and flexible interior. Toyota URBAN is designed as a sporty mini crossover SUV for urban lifestyles. Toyota URBAN is available in either two or four-door models, both featuring a reinforced body structure as standard equipment.
Engine
The Toyota URBAN is fitted with one of 5 engines from the Toyota 1NZ-FE engine family. Two petrol engines, a 1.5 litre 4 cylinder engine with Multi Valve Technology (MVT) and a 1.6 litre 4 cylinder engine with MVT were both introduced in 2001. The 1.6 litre engine was updated in 2006 and is known as the 16-valve engine (1NZ-FTV). A 2.0 litre, 16 valve engine (1NZ-FE) was added to the range in 2008. A hybrid engine (1NZ-FXE) was introduced in 2010 and is the most powerful of the range.
The EFI (Electronic Fuel Injection) system provides higher power and lower fuel consumption with optimum combustion, thus creating a clean and efficient driving experience. The electric motor assistance enhances performance when accelerating for enhanced vehicle stability. Toyota URBAN is fitted with an ECO driving indicator to provide information about accelerator use (eco or Normal), speed, cruising distance and fuel economy running on external electrical source such as battery charging. It also has a feature that automatically controls external electrical devices depending on the car's movement status: the remote charging mode. ECO Driving Status Indicator
Toyota URBAN equipped with both front and rear parking sensors designed to aid the driver when parking, providing an audible warning through the audio system.
Common Parts That Need Replacing On The Toyota URBAN
Many factors contribute to the longevity and condition of your vehicles: regular servicing, correct fuel and oil levels, using the right type of engine oil for your car, and ensuring that all tyres are inflated to the optimum pressure. However we should be mindful there is a lot more than meets the eye when it comes to vehicle maintenance such as climate control filters (heating/cooling air filter), wiper blades, brake pads and discs… you get the idea. This means it's important to take note of these parts if they require replacement; not doing so can cause damage and unnecessary expense in the long run. We will therefore discuss some common parts that need replacing on a Toyota URBAN: brakes, brake fluid, transmission and coolant.
Brakes
If your vehicle is pulling one way or another while braking you likely need to service the brakes. As a result, worn brake pads combined with low brake fluid levels can cause unnecessary wear and tear; this will alter your cars braking capability putting both yourself and other drivers at risk. Replacing brake pads in a timely manner ensures that you are in complete control when breaking, put simply it could save lives! Furthermore, regular servicing of the ABS (Anti-Lock Braking System) components also ensure optimum braking performance. You should usually find ABS warning lights located in the instrument panel on most modern vehicles. Although, if these are not present then check for any visible sign of leakage around calipers etc…
Gearbox
A well-maintained transmission is essential for good performance. A slip in gear can be caused by a range of things, but most commonly due to incorrect gear oil levels; this makes it harder for the gears to engage and will cause unnecessary wear and tear. Replacing your gearbox oil on a regular basis (check manufacturers manual), along with servicing the transmission fluid, guarantees optimum performance and smooth shifting.
Starter Motor
The starter motor is responsible for igniting the engine, so if it's faulty your engine won't start. Replacing a faulty starter usually requires towing as this process is quite complex. If you are experiencing problems with your starter motor it might be worth asking one of our technicians for advise on how best to resolve the problem.
Cooling System/ Radiator Fan
On modern vehicles, coolant levels should always be checked regularly. Low coolant levels will lead to an overheated engine resulting in significant damage, depending on how long it takes to refill and rectify the issue! Furthermore, the radiator fan also needs checking; this component keeps your engine running at optimum temperature. If either of these components are not working effectively then the car will not run at optimum temperature, this issue can cause problems such as sticking/blocking of the radiator fan… so stay alert!
Differential
The differential allows the wheels to rotate at different speeds while cornering; if you car is making a strange noise this could be due to wear in the differential. To prolong the life of your vehicle, it's always best to get any clicking or clunking sounds checked out ASAP!
Alternator
The alternator keeps the battery charged. If your car struggles to start, it could be because of a faulty or loose alternator connection. Replacing an alternator can be quite time consuming so always ask one of our technicians for guidance when in doubt.
These are just some common examples of parts that might need replaced on an Toyota URBAN; but there are many more components that can go wrong with modern vehicles, including spark plugs, catalytic converters etc.. So if you have any doubt then consult your owners manual or call us today! Always remember that not taking care of these simple things will cause damage in the long run!
Related:
We Deliver Across South Africa!
If you cannot come and collect your Toyota salvage parts yourself, we use the best couriers in South Africa to deliver to your door. We do NOT have an online store, so all purchases are made via phone calls.
Sell Your Urban For Parts!
We buy non-runners and accident-damaged Toyota's and sell them for parts. We will consider all vehicle types no matter how bad the damage. If you wish to get cash for your car, please get in touch with us today!
You Are In Safe Hands!
We've handpicked the best salvage yards in South Africa to ensure that you'll have no trouble finding the right parts to fix your car. Our team of auto scrap yard experts have been serving the public for years!
Toyota's Stripping For Spares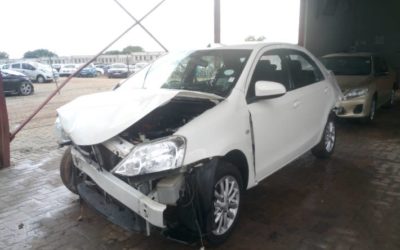 This vehicle is accident damaged and being stripped for spare parts. If you would like to purchase a specific part of this vehicle, please email us through our contact us page. Get Prices For Popular Parts For the Toyota Etios Front bumper Hood Windshield Headlight...